It's not surprising when new otaku merch comes out in different forms like body pillows. However, there is a new store that made it's way to Kanda, right outside of Akihabara called Animegane, which sells glasses in collaboration with various anime.
Although my vision still seems to be working quite well, I thought the designs were too cool to pass up.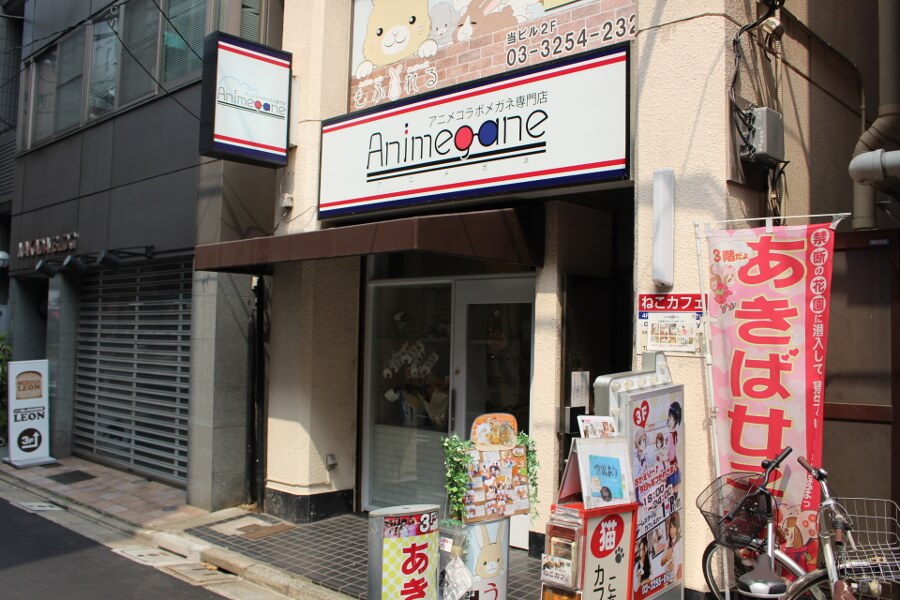 Making your way into the shop, you can see a straight hall way filled with anime inspired eye wear.

The array of glasses is incredible, each doing a good job at paying patronage to their respective series.

These are shades based off of Pork Rosso from the Ghibli movie. I wouldn't say these stood out too much. Nevertheless it's cool to see them next to a picture of Pork Rosso.

Of course there had to be Vocaloid Hatsune Miku themed glasses or it just wouldn't be right. Apparent from the color scheme, they went with a more edgy look having a sort of half-frame look.

I really respect what they were trying to do here as Salada from the Boruto series is becoming quite popular. However, at the end of the day, I can't help but feel they just give off a sexy librarian sort of look. If that's what your going for all the power to you, but it's probably wise to spend your money else wear.

Okay, these Fate Stay At Night glasses were pretty awesome. They were based of the summon Archer from the series, and I feel like they nailed it with the detail. The color is a crimson red, while the temples have a sort of beehive pattern from the spells you see throughout the series.
Each pair of glasses even comes with its own custom case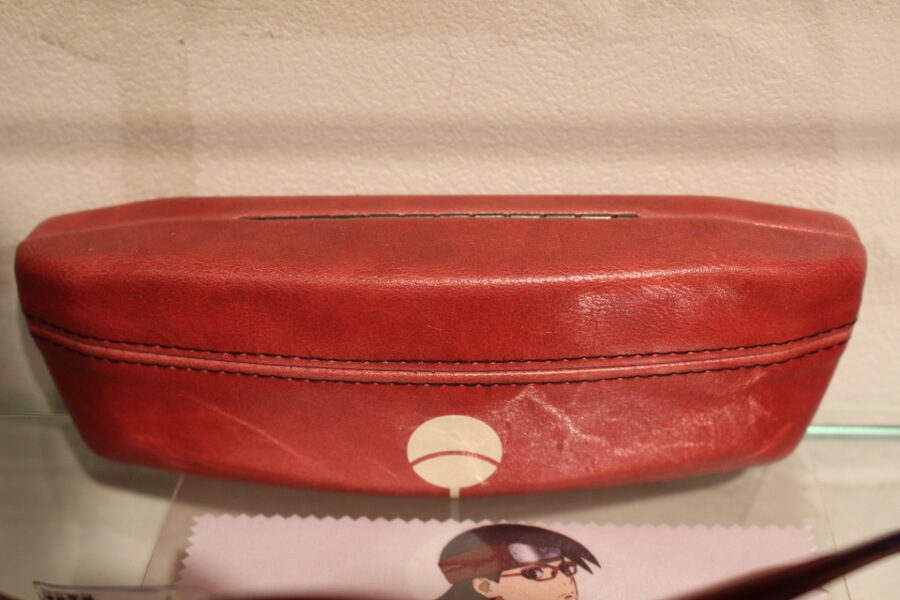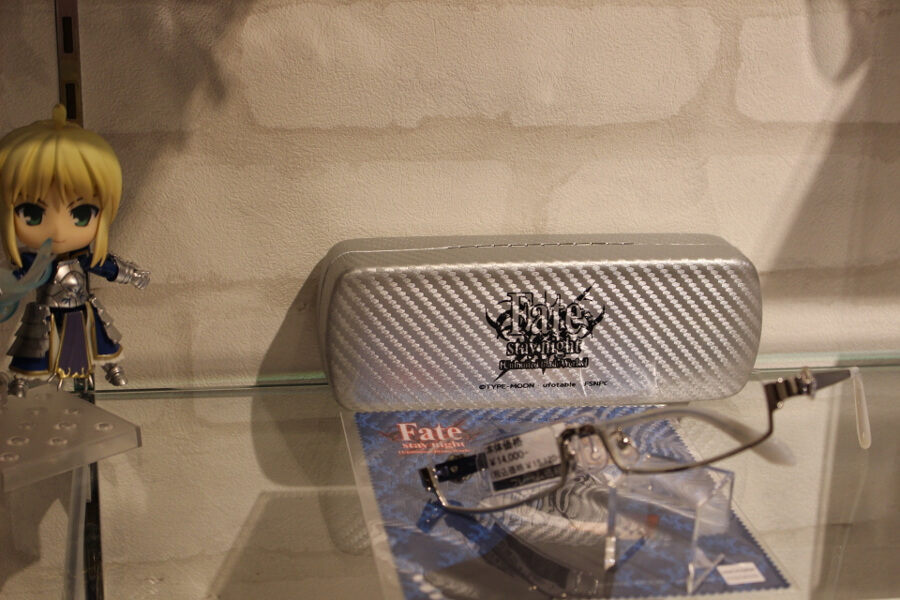 Are these glasses worth your money?
It's hard to say honestly. The glasses come with many features such as blue reduction lens and different colored frames depending on the glasses. However, most of the glasses at base price with no special lens will run you about 15,000 yen (U.S. $150).
I would say unless you're a die hard fan of a certain series, it may not be worth the buy. With that said, most of the glasses, have a more modest look and the features are relatively subtle.
What do you think? Is this something you would wear? Let us know in the comments below!
More Information