Something that has been popping up more in Japan's otaku sub-culture is anisong karaoke, a place where you can sing anime songs. Anime isn't anything new to us in the west, but recently I can't help but feel that more and more people are becoming more interesting in the intro and outros songs of various anime. Of course here in Japan, many Japanese love karaoke but there are those who find it difficult to sing anime songs in front of their friends. Maybe their friends don't know those songs, perhaps they are embarrassed to sing them, because of this anisong karaoke came into existence. So with the increasing tourism in Japan, it's no surprise why the new anisong karaoke industry wouldn't want to cater their services to foreigners. One franchise that has been pushing for this is Stars.
Stars@City is located in Hinodecho, Yokohama along with it's other location Stars@Belle in Yokohama City, Stars@AKIBA in Akihabara,Tokyo are striving to bring anime lovers both Japanese and foreigners together. At Stars, you can sing and dance to your favorite anime songs with the staff who are all dressed in cute cosplay. To further build the excitement, they are offer an all you can drink menu which you can start with a 1 or 2 hours plan (that can be extended). Also, if you are looking to go all night, they are open until 5 a.m. Don't stop till ya drop. By the way, if you bring your own cosplay, you can even get a discount off your total bill! If you don't have any costume, no worries, they also have rentals available.
My coworkers and I had a blast at both locations and we are super excited for the new Akihabara location to open early next month. If you love anime, anime songs, and cosplay, Stars will give you an incredible experience in pop-culture Japan. We hope to see you all there!
Stars@AKIBA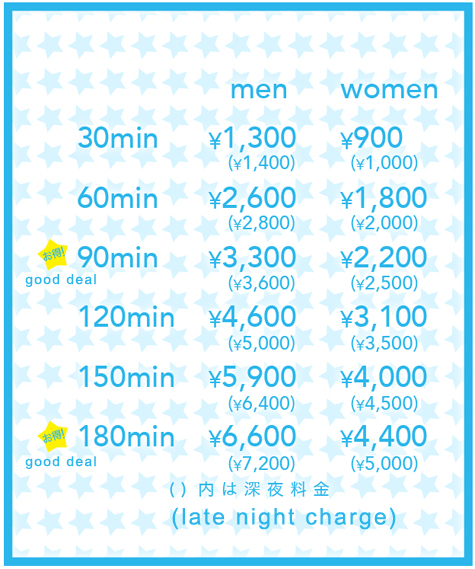 Stars@City

Stars@Belle