If there is one thing that is not a secret about Japan, that would have to be karaoke. If you just walk around Tokyo it won't take you but probably 5 minutes (if that) to see the flashing lights of a karaoke building. On this particularly evening, we decided to go to one of our favorite franchises. JOYSOUND who are known for their various themed rooms, cosplay options, and even guitar rentals which you can use during your karaoke session.
Today we went to one of JOYSOUND's signature branches in Shinagawa Tokyo. As with any karaoke place, after you enter the building and you can reserve a room at the counter. If you are not already a member, you will usually have to fill out a registration form prior to choosing a plan. After you finish, they will show different plans based on the amount of time you want the room for, and also what services you want (soft drink bar, all you can drink alcohol, etc…). However, you can place additional orders from your room any time (more on this later).
Typical registration form you will see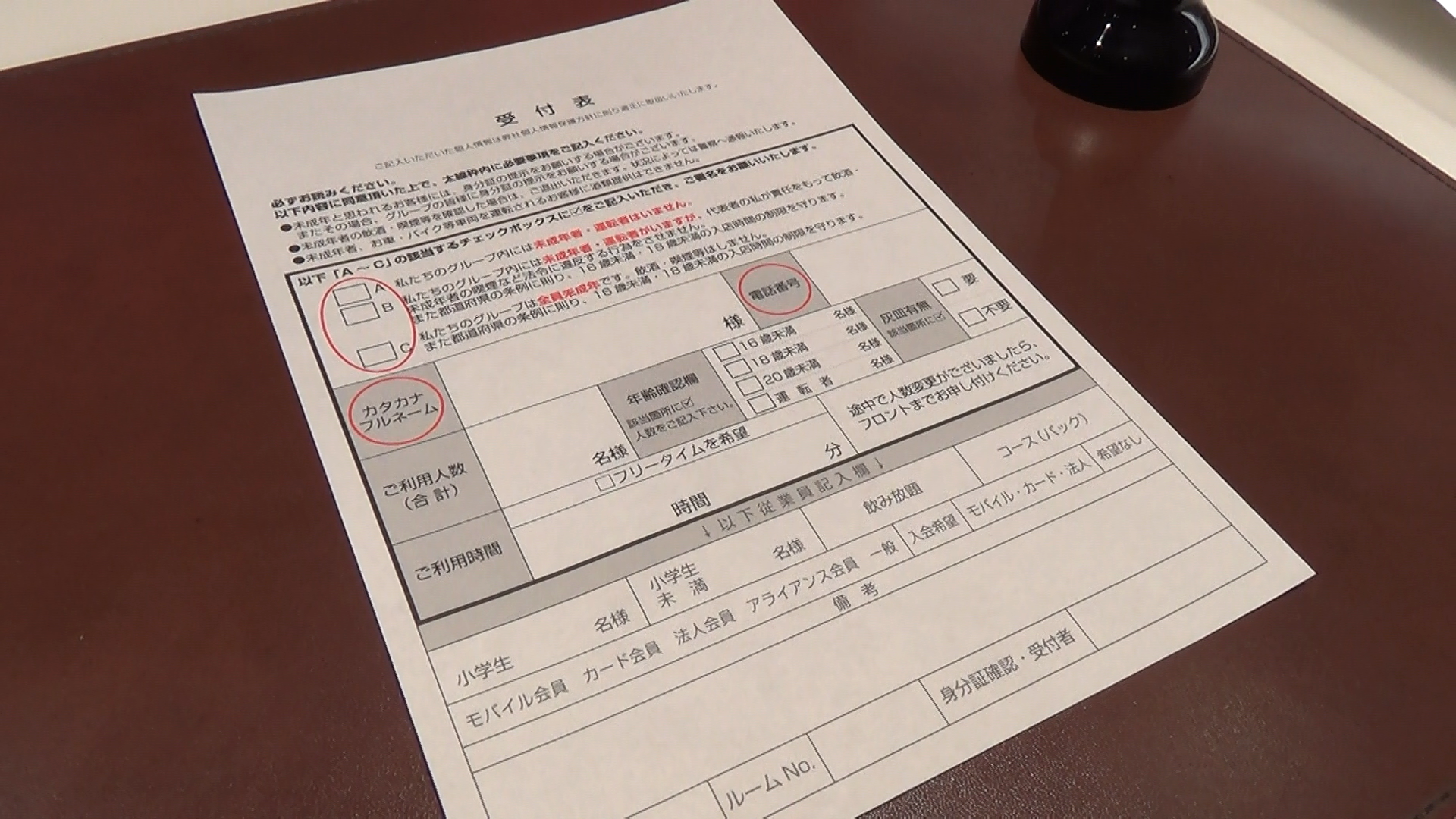 After we finished our business at the reception desk it was time to head up stairs to our room. The inside was quite spacious and JOYSOUND always has very nice couches and facilities, so it's really easy to get comfortable. Since we hadn't really eaten anything prior, we started off with a few drinks, and some food from the menu.
A special control just for ordering food and drinks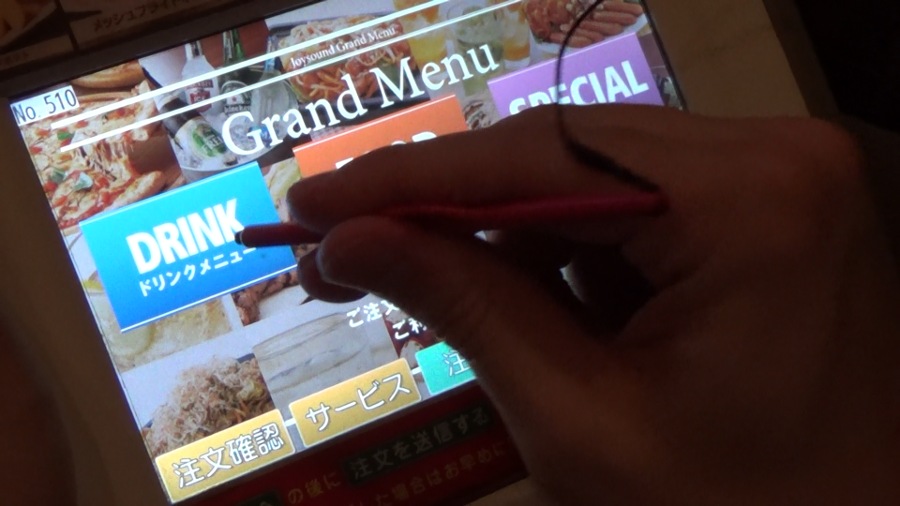 At older karaoke places you would have to order food and drink through the room phone, however, in more modern karaoke rooms they offer a touch panel to order directly. However, be careful. Ordering is so easy you can easily rack up the bill!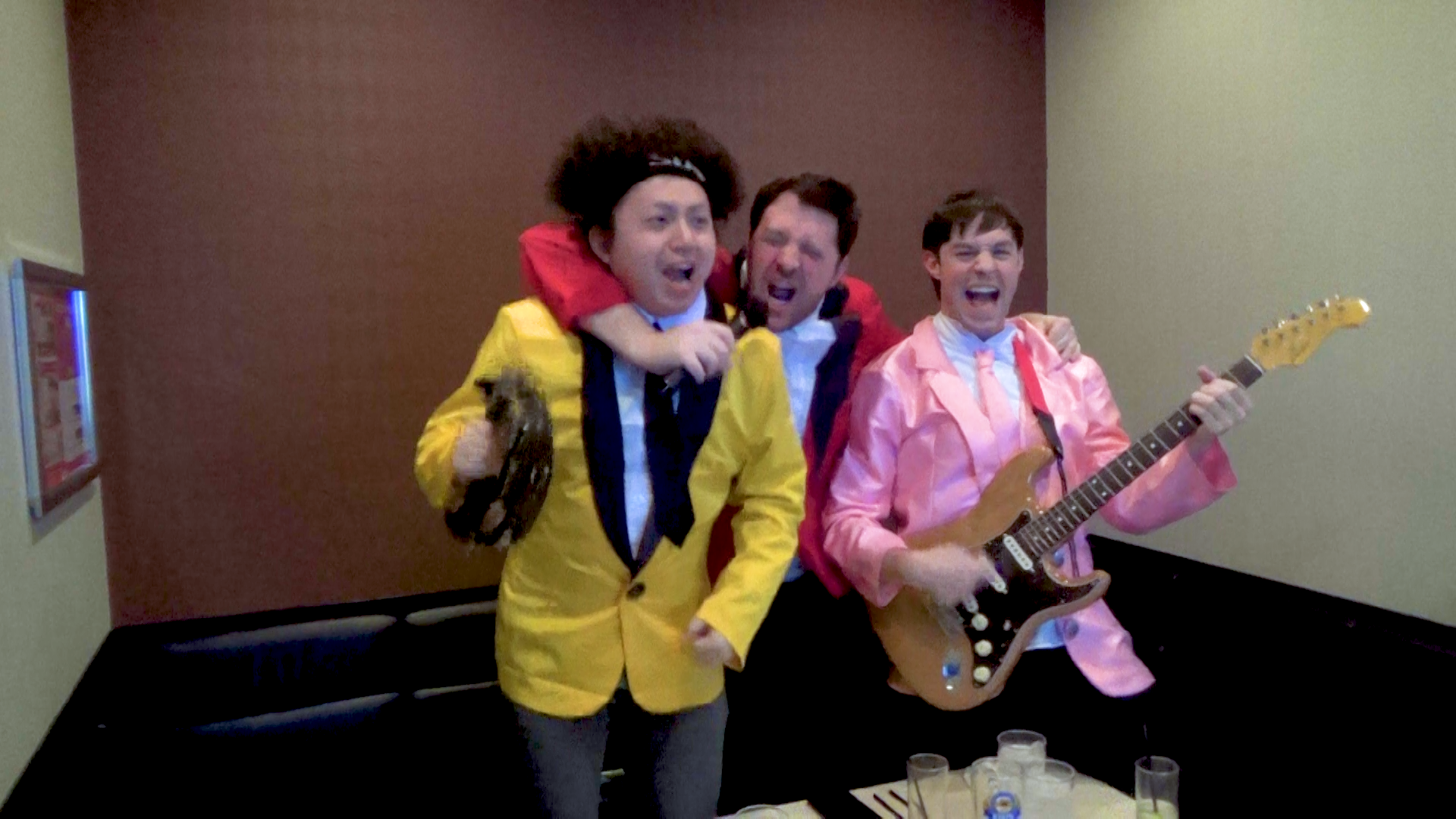 As far as food and drinks, there is a wide variety both mixed with Japanese and western cuisine. The quality of the food is quite good too, so there isn't any reason why you couldn't just have dinner while you sing. As a matter of fact, that's just what we did.
Using the controller to look for songs is very easy and there is always an English page provided so you don't have to worry about navigating around the machine. As I mentioned before you can even rent a guitar to play a long with your favorite songs. Near the karaoke machine is actually an amp where you can plug your guitar in and play. Pretty impressive right? Even more, to get into the spirit we dressed in cosplay while we sang. Needless to say it makes for a much more "unique" experience. I had a blast trying to play a right handed guitar since I'm left handed. It was impossible though.
Overall, JOYSOUND brings an amazing experience to karaoke by offering large spacious rooms (themed or regular), fun cosplay to lighten up the mood, guitar rental to practice your favorite songs, and even a wide selection of drinks and delicious food. Whether you are a karaoke veteran, or have never stepped foot into a booth before, JOYSOUND definitely is a great place to sing your heart out.