As a recent fan of the "Dragon Quest series" (I started with the recent "Dragon Quest XI"), I can say I was thoroughly pleased with LUIDA'S BAR.
Of course the inside of the place is everything you can expect from "Dragon Quest": legendary swords from the heroes of the series are mounted on the wall, giant barrels sat vertically to be used as tables just like the taverns in the series, and references to slime on both the menu and all around the bar.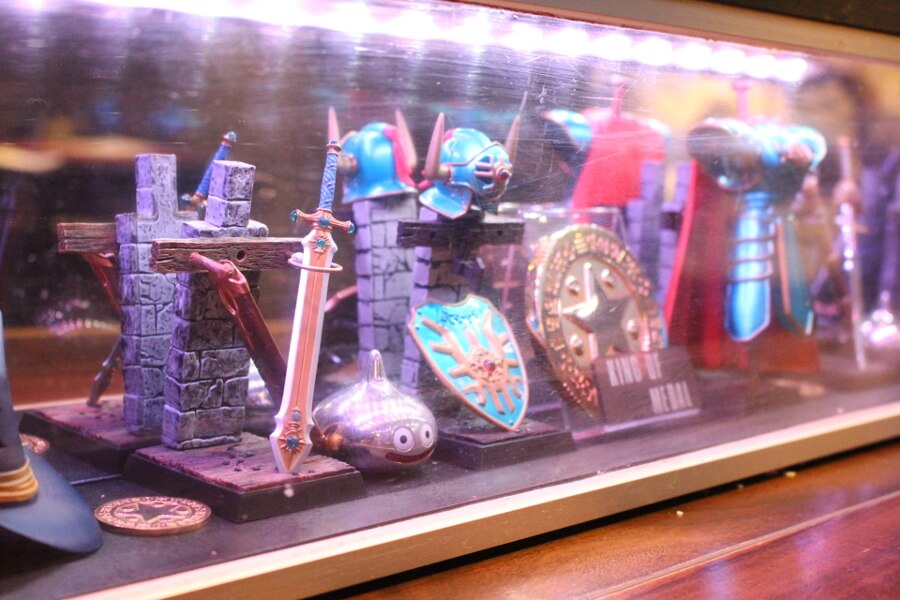 The menu is quite expansive with a variety of food and drinks each catering to some aspect of the game. We decided to order the slime meat bun, a small magic vile cocktail, pukuripo jelly cocktail, a elf medicinal soft drink, and finally a momonja ice cream truffle for desert.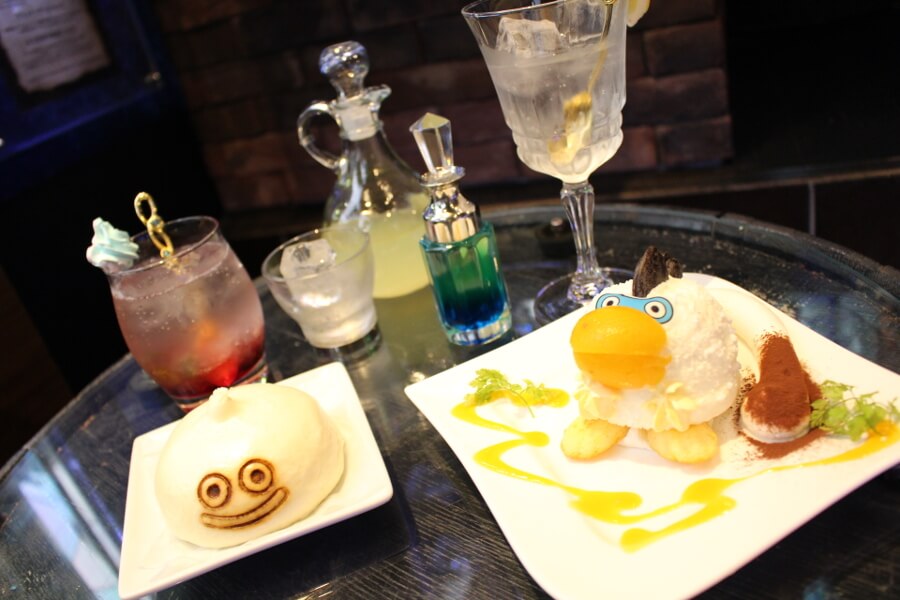 Slime Nikuman (meat bun)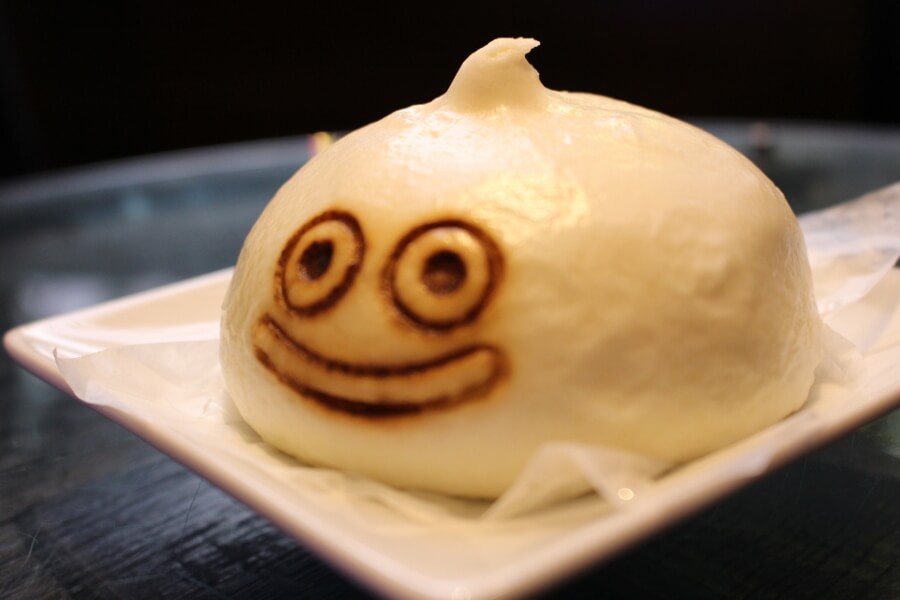 The Nikuman was nice and warm. The bun had the kind of chewy doughy texture you can expect, and the meat inside was quite favorable. What's more is it looks and feels just a like you would expect a slime to! I recommended first item to try on the menu.
Momonja Ice Cream Truffle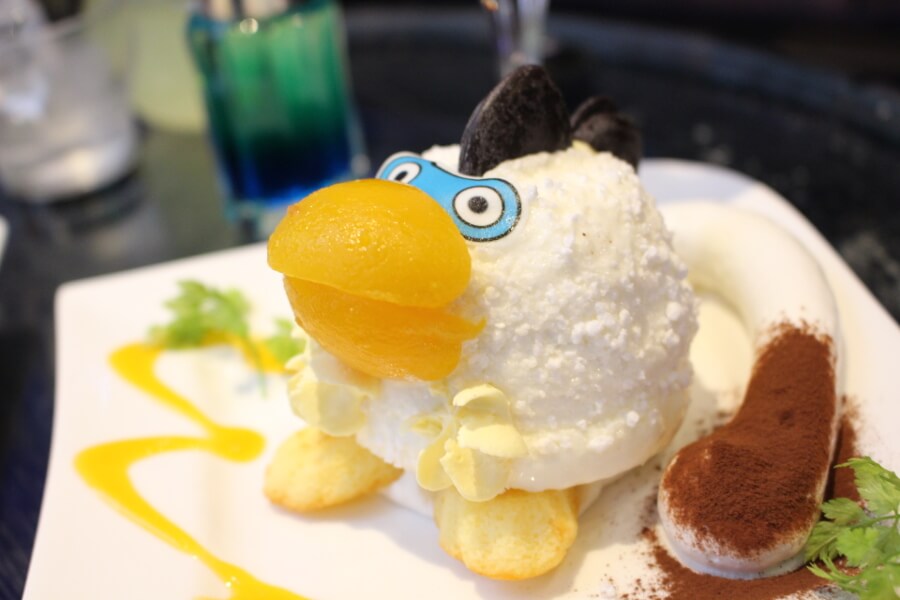 The Momonja ice cream truffle was just the right amount of sweet for me. The light cream layer was great with the strawberry ice cream inside the body. For those with a sweet tooth, you won't be disappointed.
LUIDA also has a special royalty room underground decked out in "Dragon Quest" decor and also an additional room where you can play "Dragon Quest X".  You can reserve these rooms at an additional cost.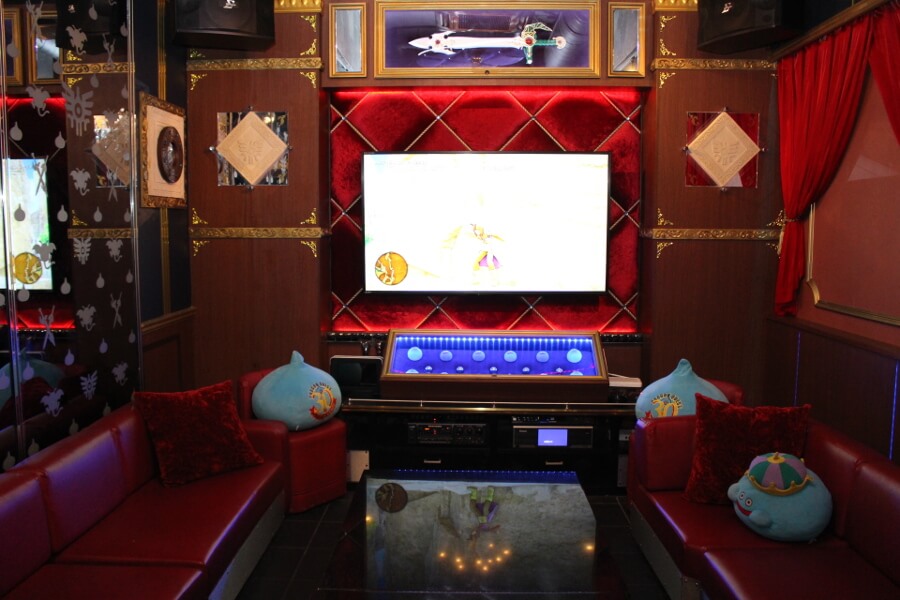 Final Verdict
LUIDA'S BAR was a fun way to enjoy the "Dragon Quest" experience, while offering a pretty healthy menu of food and drinks. Overall with 3 drinks, a nikuman, and desert it amounted to just about 3000 yen (US $27) which is not bad at all considering atmosphere.