Hey everyone, Matt here!
Today my good friend Will and I, continuing on from our journey through a retro game shop in Akihabara, decided to head over to Ochanomizu. Ochanomizu is quite famous for its music shops, primarily for guitars.
Both Will and I being guitarists, thought it was our duty to go scout it out.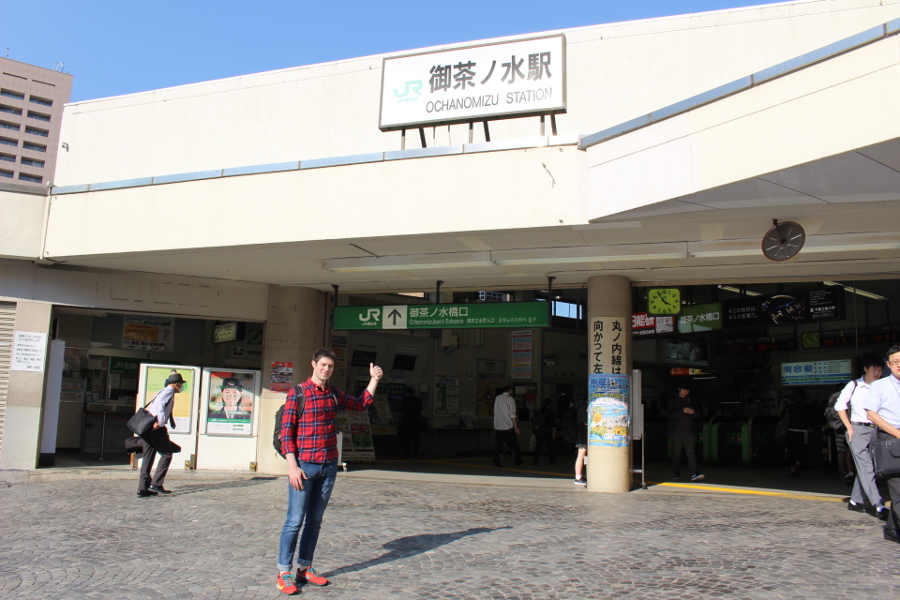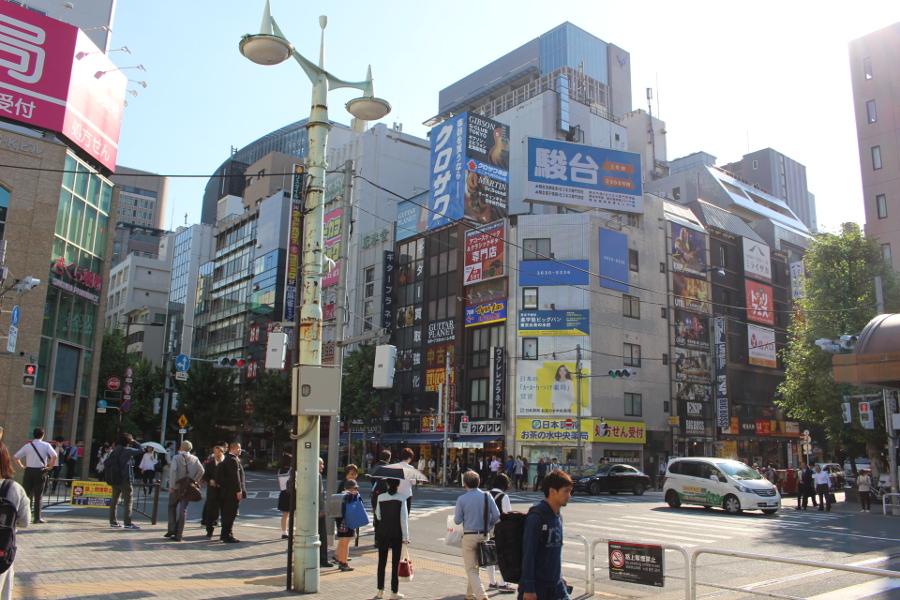 Coming out of Ochanomizu's hashi guchi exit, you are greeted immediately with an array of music shops.
You will have no trouble finding a guitar of your liking here. Almost every single street is packed with shops, some specializing in certain brand guitars.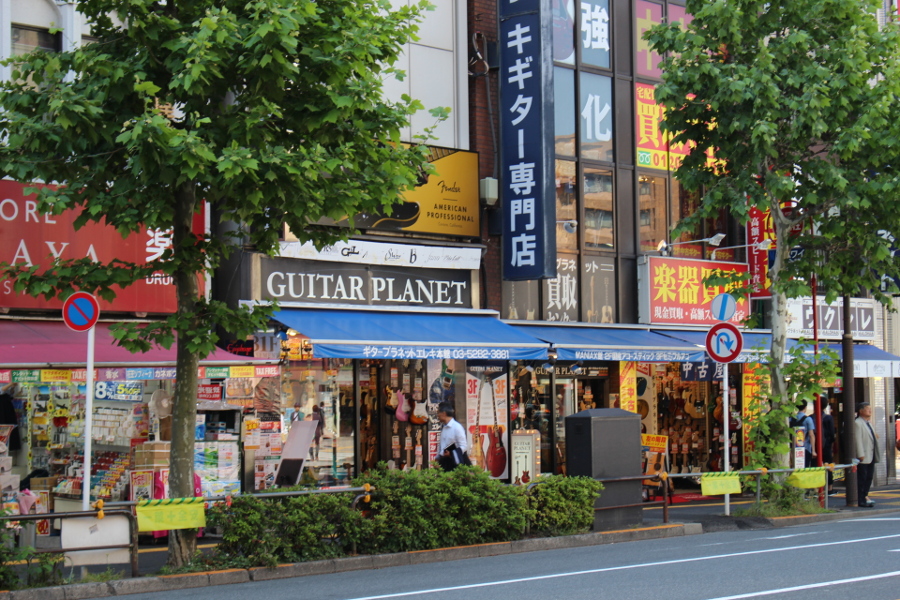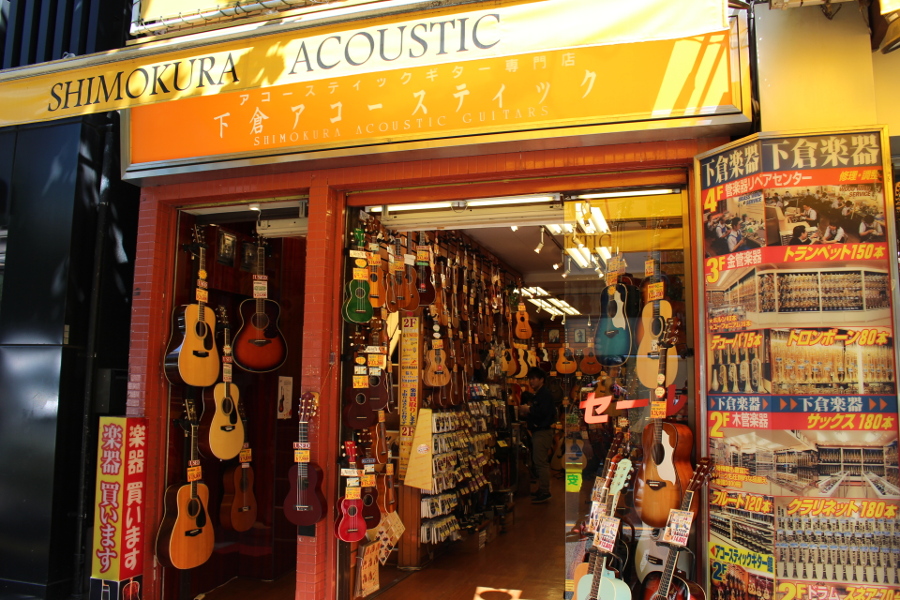 This is a neat shop that has a wide selection of just acoustic guitars. Price wise it was quite fair, having a nice range of low and high-end guitars.
Low Budget? No worries!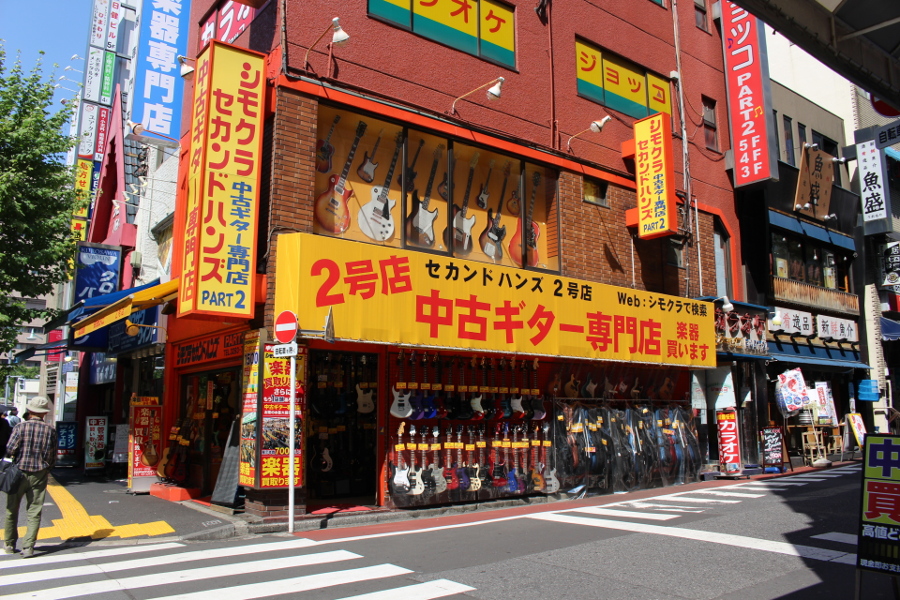 These second-hand shops really stood out to us. In general, second hand products in Japan are in excellent addition and the guitars around here were no exception. Most these guitars will run you anywhere between 5,000-23,000 yen (US $45-$206).
If you got the cash though, there are some serious treasures awaiting you.

This shop had a lot of cool signature model guitars. I love this Steve Vai candy yellow model!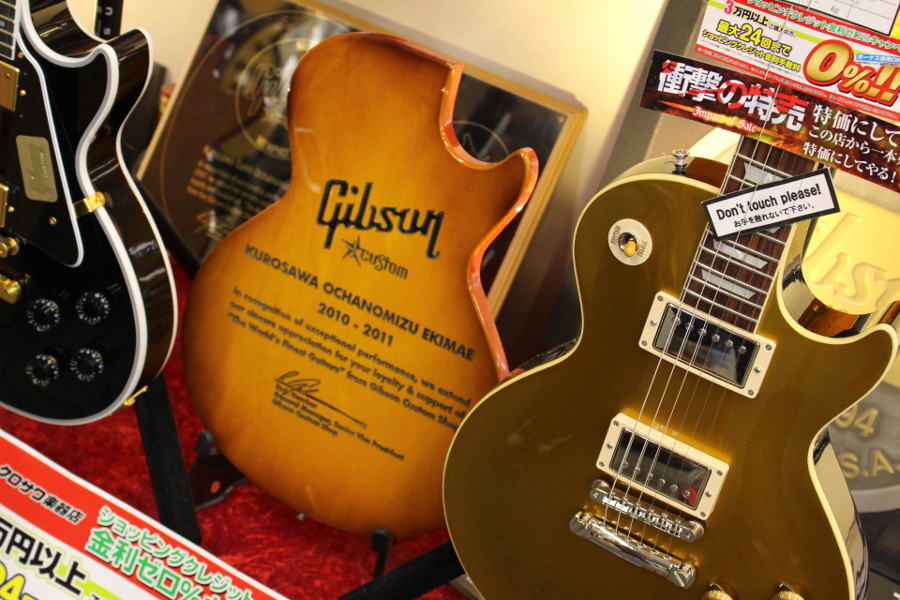 There was even a shop that sold Gibson american customs. However, the shop keepers here will keep a good eye on you, and for good reason. These guitars will run you a minimum of $2,000, some getting into the $10,000 range.
Being left-handed guitarists, Will and I found the holy grail of them at a shop call Taniguchi Gakki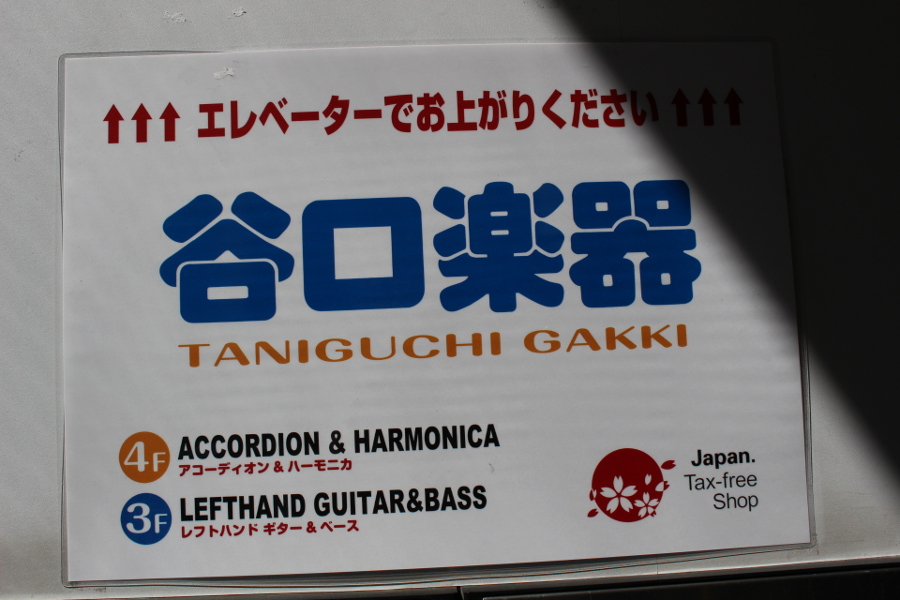 This place is nuts!!! It has a massive stock of lefty guitars at quite affordable price. Cheaper guitars are anywhere between $150- $600 and the high-grade guitars will run you around $1000 to $2000. My paycheck cant come sooner…

After browsing the guitars, we finally got a chance to try some out. Needless to say we were there quite a while.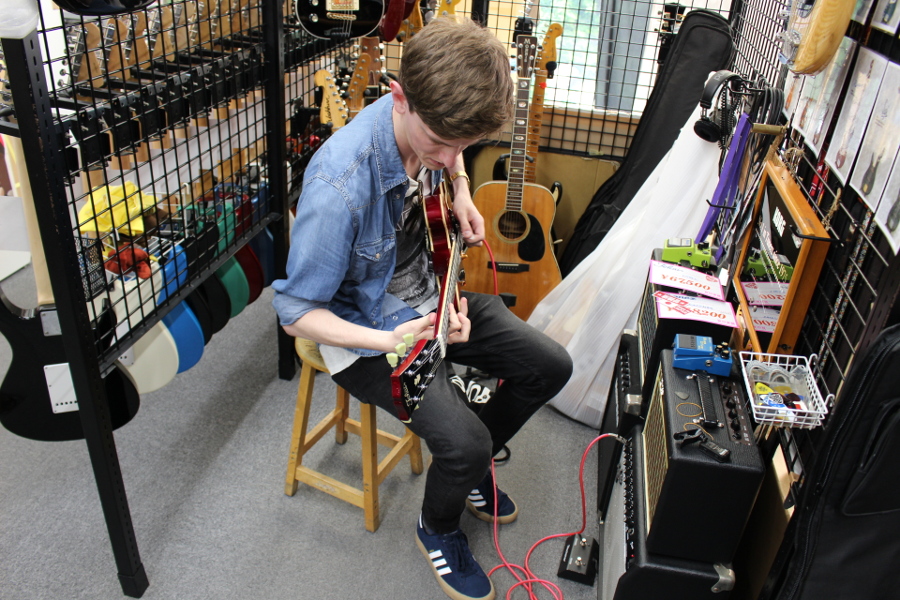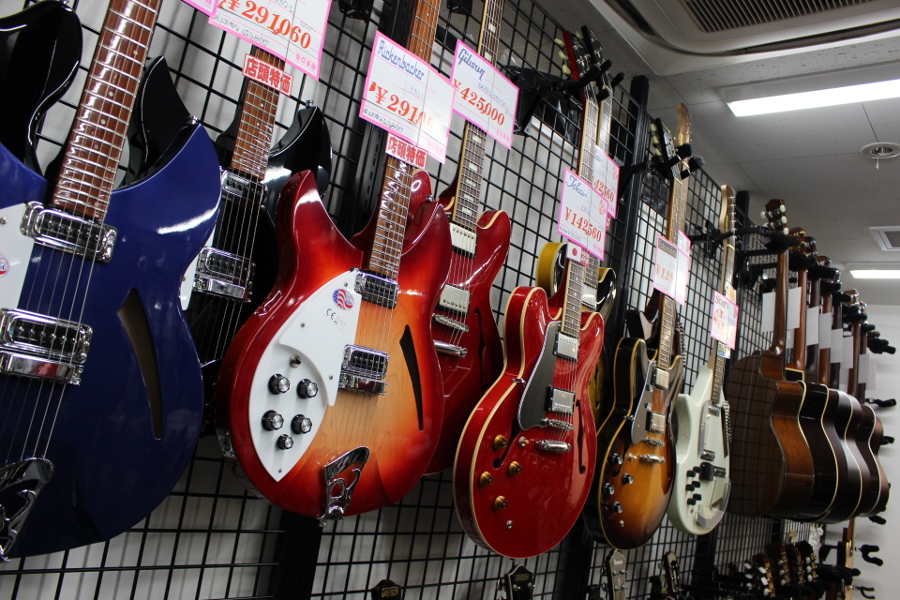 This place even ships internationally! So if you can't make it to the real shop, you can always order on their website.
In addition to guitars, there were also loads of other music equipment specialty shops.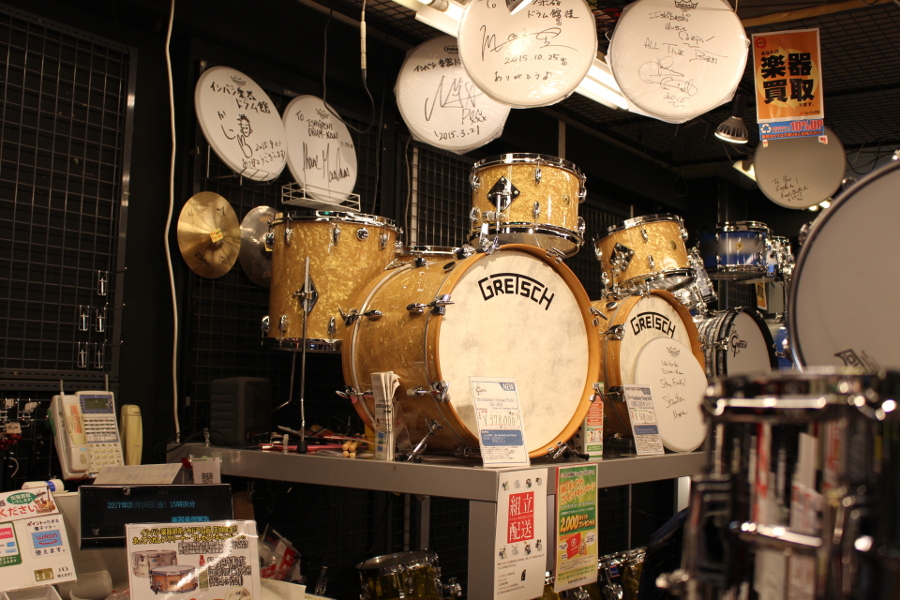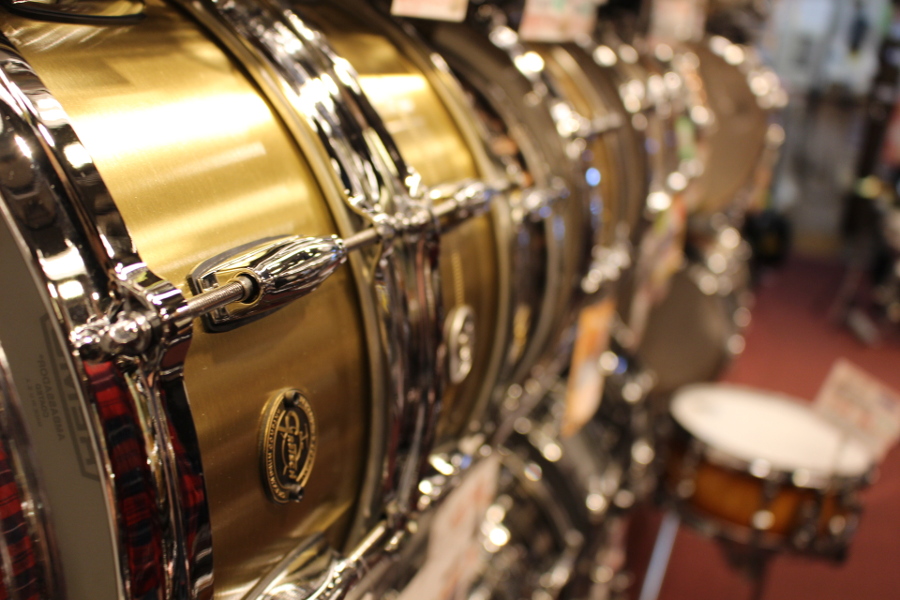 Overall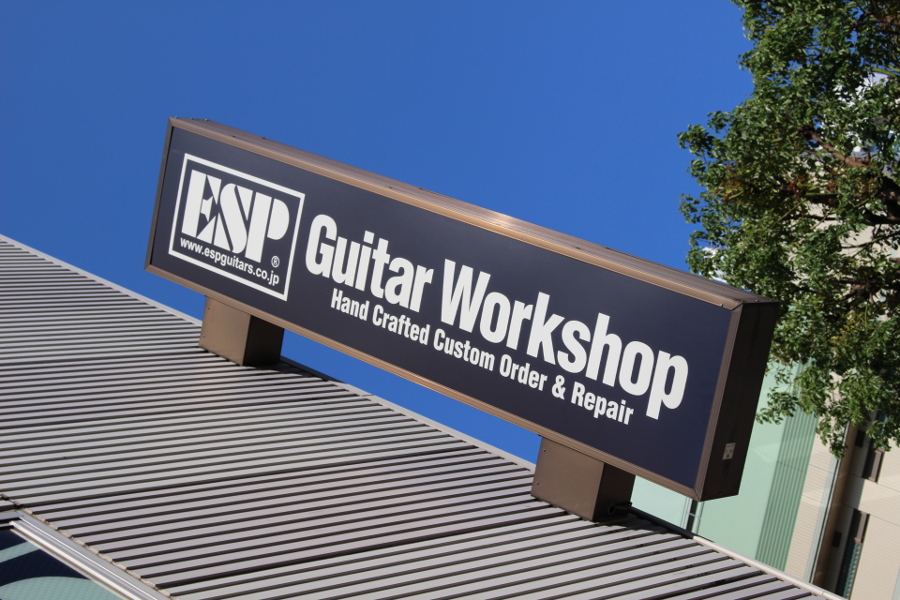 Ochanomizu is definitely the place to be if you are a musician. From used shops with mint-condition guitars, to specialty shops that can make anything you can dream, there is a guitar out there for you.