Themed cafes and bars is what we love. So it's no surprise after our visit to the Tokyo Ghoul Cafe that we would show up here at the Capcom Bar, located in Shinjuku.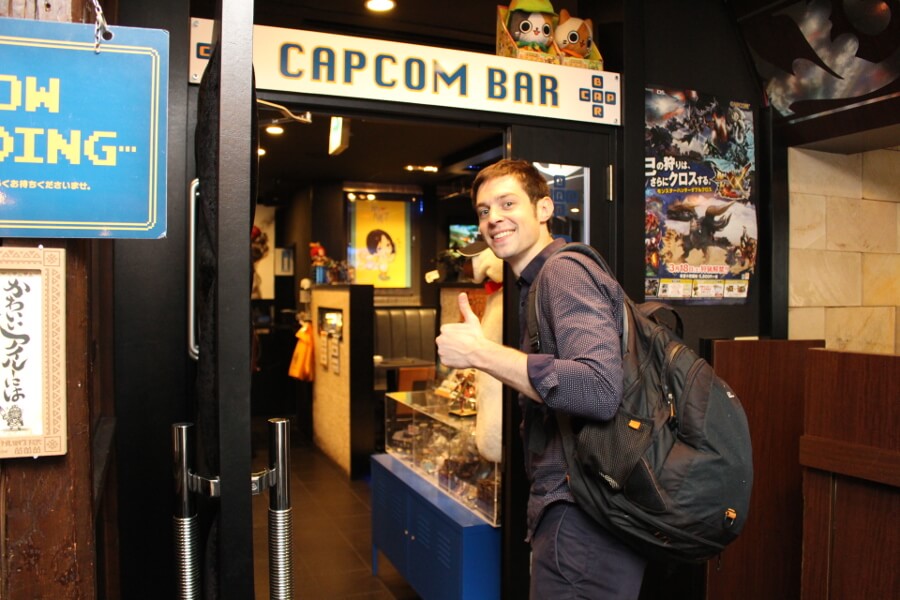 Inside the cafe you can see lots of famous characters.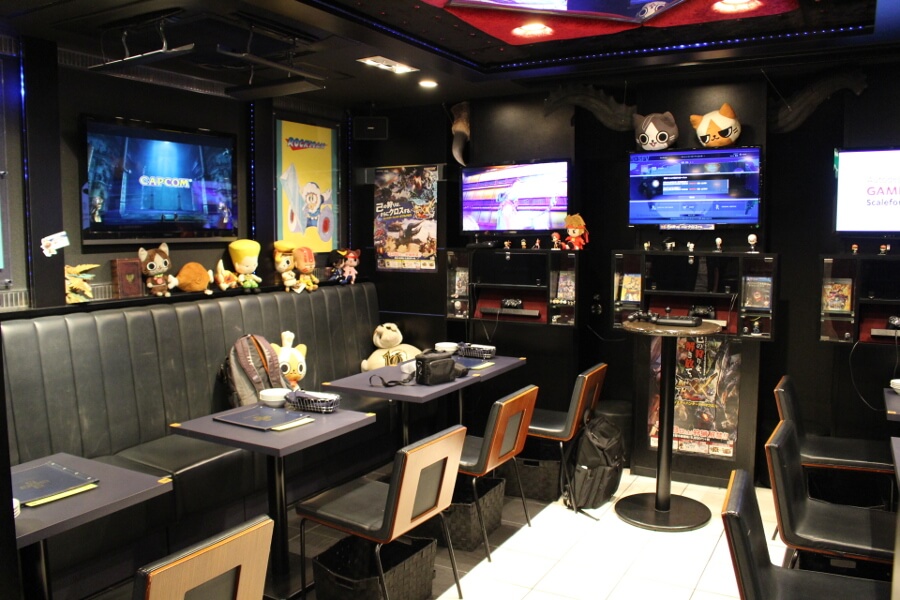 We decided to seat ourselves in the gaming area. While you wait for your food (or afterwards), you are allowed an all-you-can-play Capcom game session. The games you can play change from time to time depending on the popularity.
After looking through the menu I decided to start off with a drink.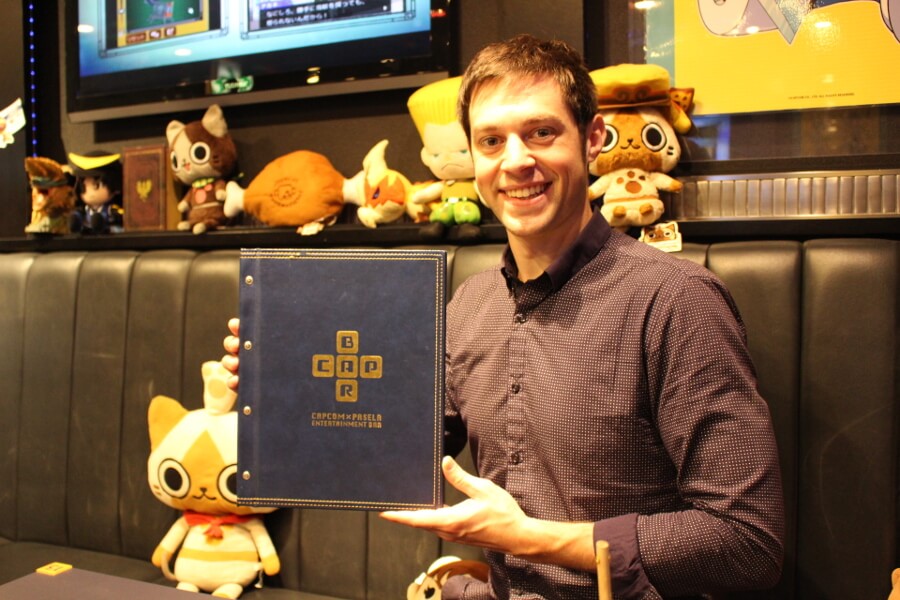 I went with a cocktail that was inspired by the hadouken from the Street Fighter series.
However, here at the Capcom Bar, they bring out your order in a very unique way. Check it out in this video.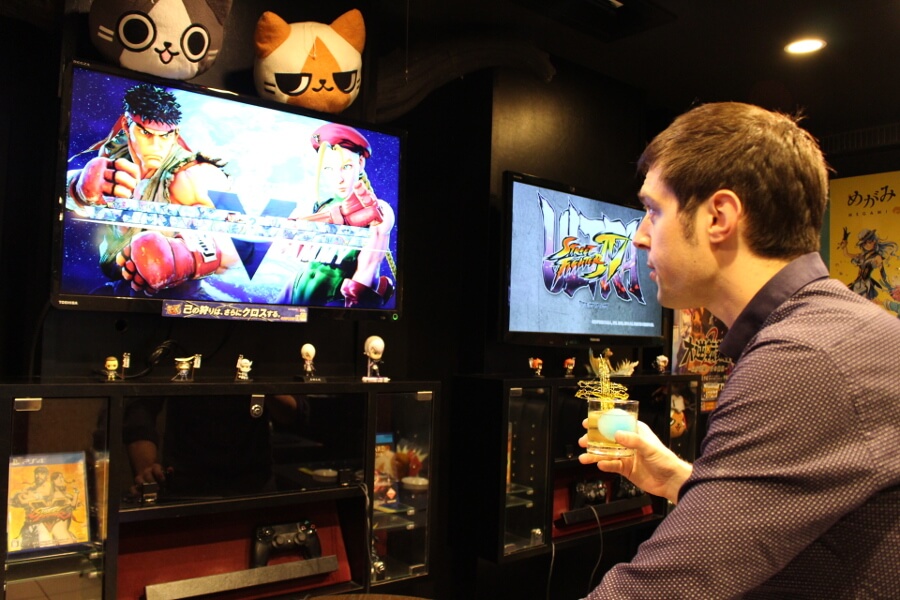 After getting my drink, I decided it was time to play a bit of Street Fighter 5. I'm not very good at fighters, but I managed to beat the computer on easy if that means anything…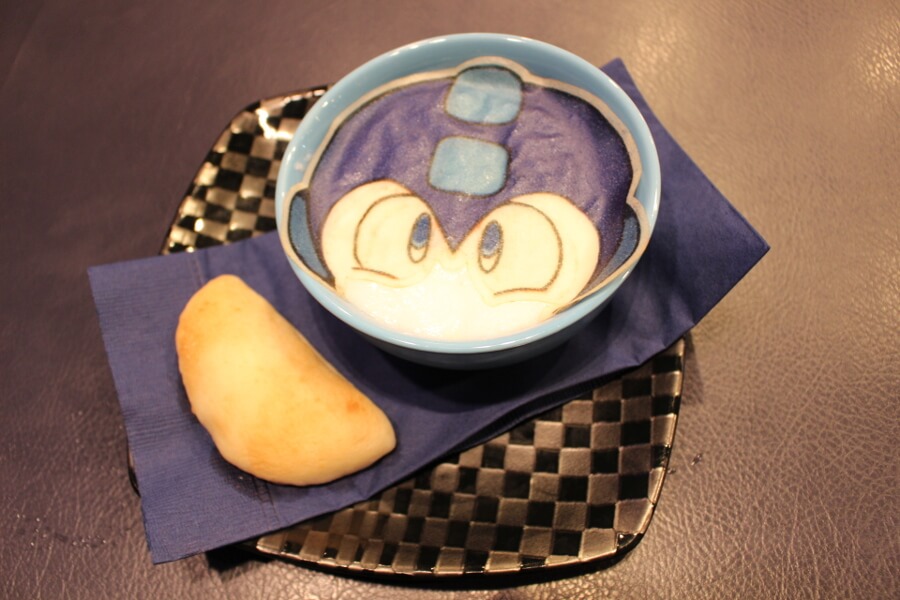 As a huge Megaman fan, I had to order this Megaman bisque. Pretty adorable and the taste was quite good.
For desert, I went with a grotesque looking brain inspired by the Resident Evil series.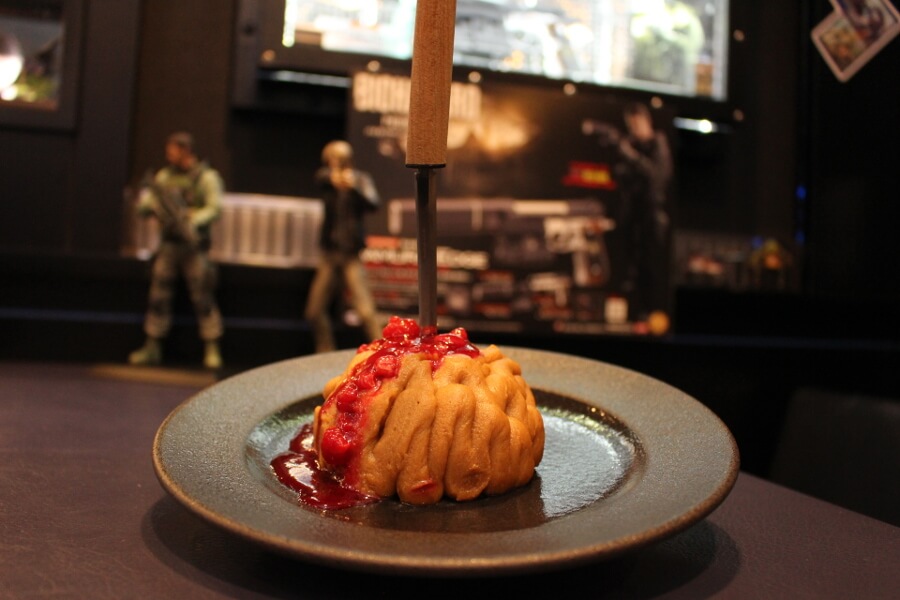 The presentation was pretty fun with this one. When the waitress brought it out, she asked me to stab it since it's still "alive". After a few successful strikes, it was ready to eat. Although it seems a bit disgusting, it's actually a delicious chocolate Mont Blanc, served with a raspberry sauce on top. mmmmmm.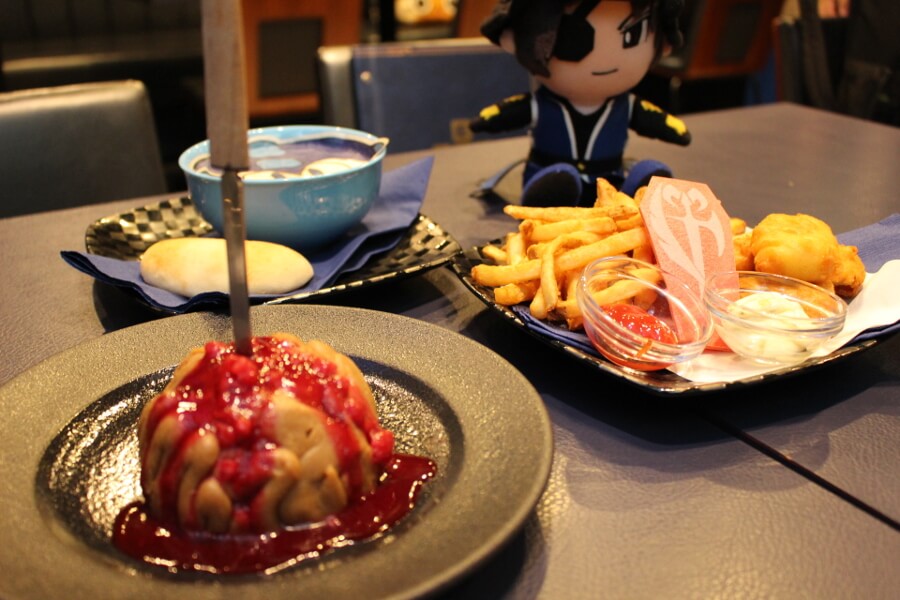 Since we started off with a soup and desert, we were feeling the fish and chips to balanced out the meal. In the center was an emblem that pays patronage to the the Devil May Cry series.
The bar is pretty classy and has a nice array of artwork in the back you can appreciate while sipping on your drink.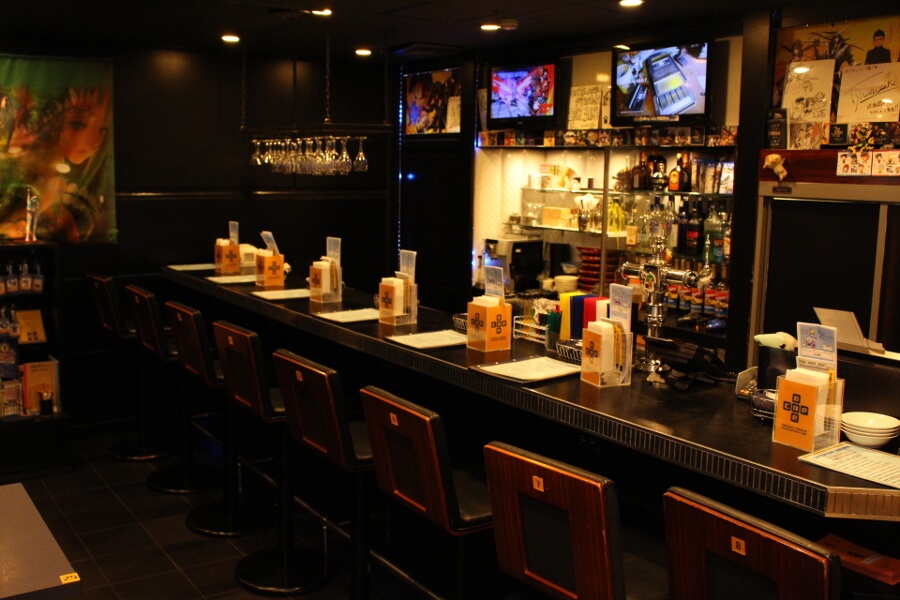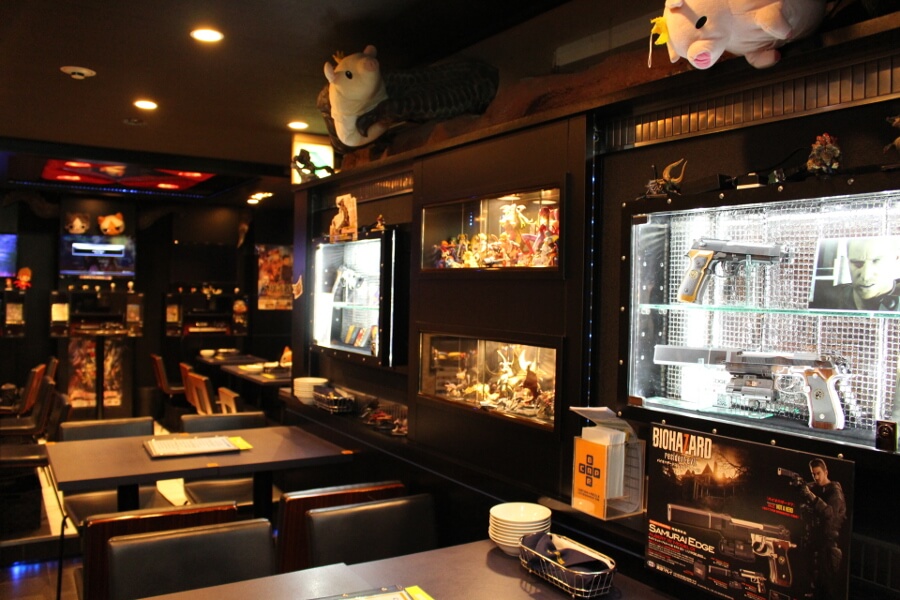 The place is loaded with popular Capcom character figurines. For example…
Resident Evil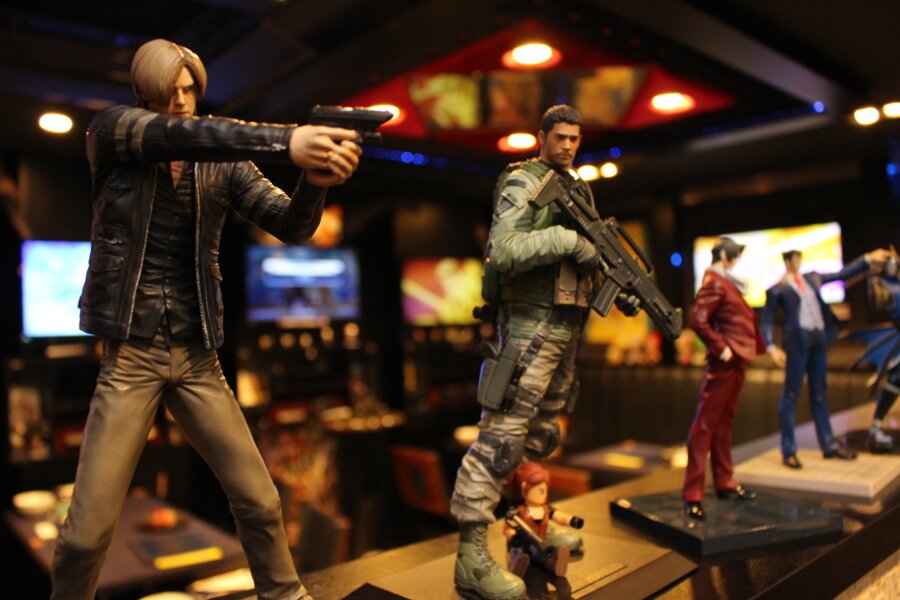 Monster Hunter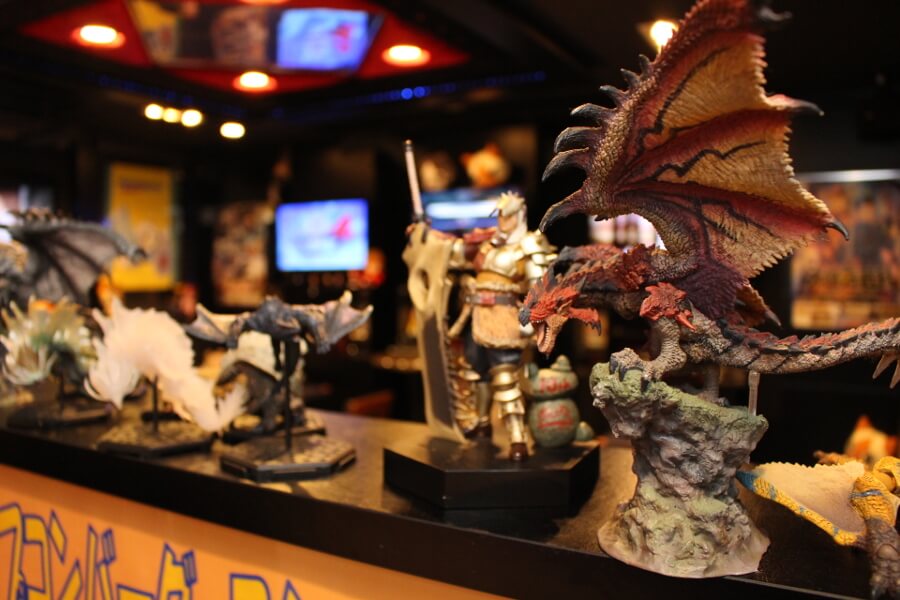 Phoenix Wright….Objection!!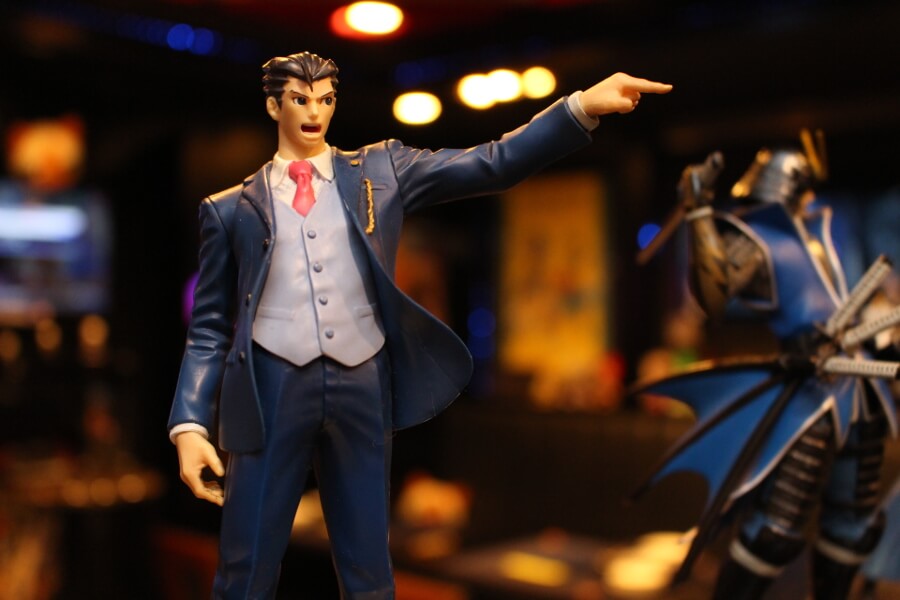 Capcom Bar is a place where you can chill and play your favorite games while you have a few drinks.
Capcom Bar was a lot of fun and it would definitely be an ideal place to bring some friends and play a few games together. It is very accommodating for towards foreigners as they have offer reservations online through their English website, and they also provide an English menu in the bar. I felt overall with the different food and drinks inspired by different series in the Capcom universe, it was easy to get immersed in the atmosphere. If you are a Capcom fan, or just a gamer in general, this is a place you shouldn't miss!
If you want to check out the full menu make sure to head over to their website in the link below!
More Information: