Having gone to a great bar just last week in Ebisu, we felt compelled to make our way back. This time instead of just focusing on drinks, we waiting to hit it all in one fell swoop at Yokocho, a small food district there. I had heard wonderful things in the past so it was time to put those rumors to rest.
It's just about 3 minutes from Ebisu's station's south exit, in kind of subtle location. Since the place runs from one end to the other, there are two entrances.
It seems pretty tame from the outside, but when you walk through the door…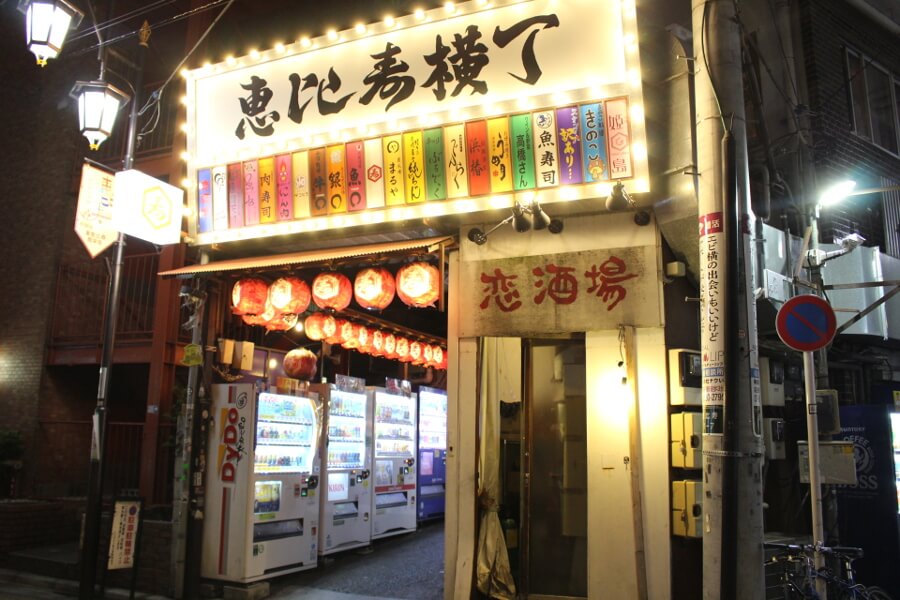 We arrived just after 7:30 and let me tell you, this place was popping. Although there were about 20 different places to dine, the majority of them were full. We did somehow manage to grab a seat at a place known for its yatai foods (okonomiyaki, yakisoba, etc…).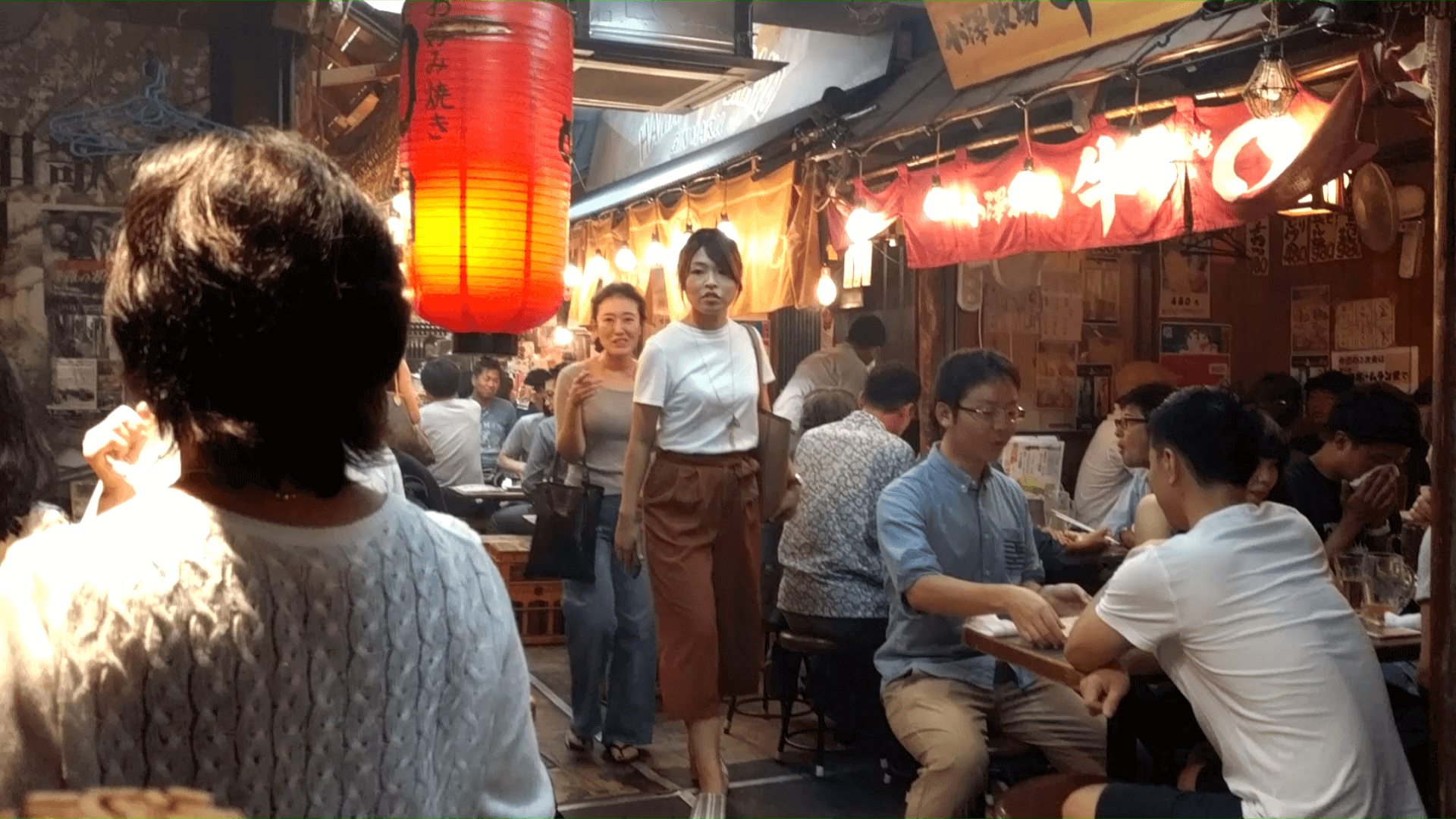 After putting in our order for some delicious Japanese soul food, we started off the night with a few draft beers.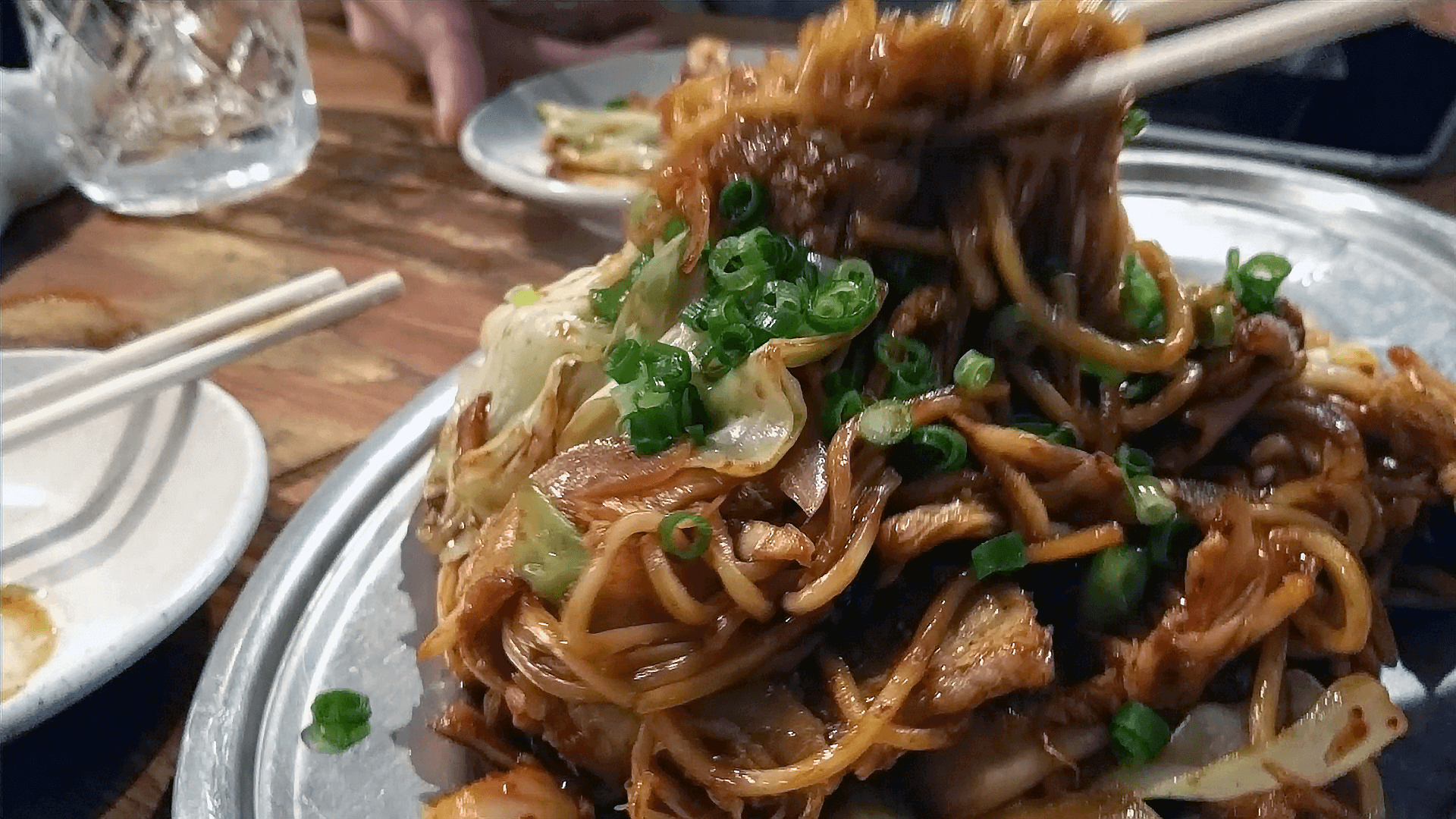 One thing that stands out at Yokocho (and maybe Ebisu in general) is the very welcoming accommodations for foreigners. By the end of the night we talked to 3 different staff members at different areas that all could speak English to some extent. Even if you dine somewhere without an English menu, the staff are more than willing to explain to you each item.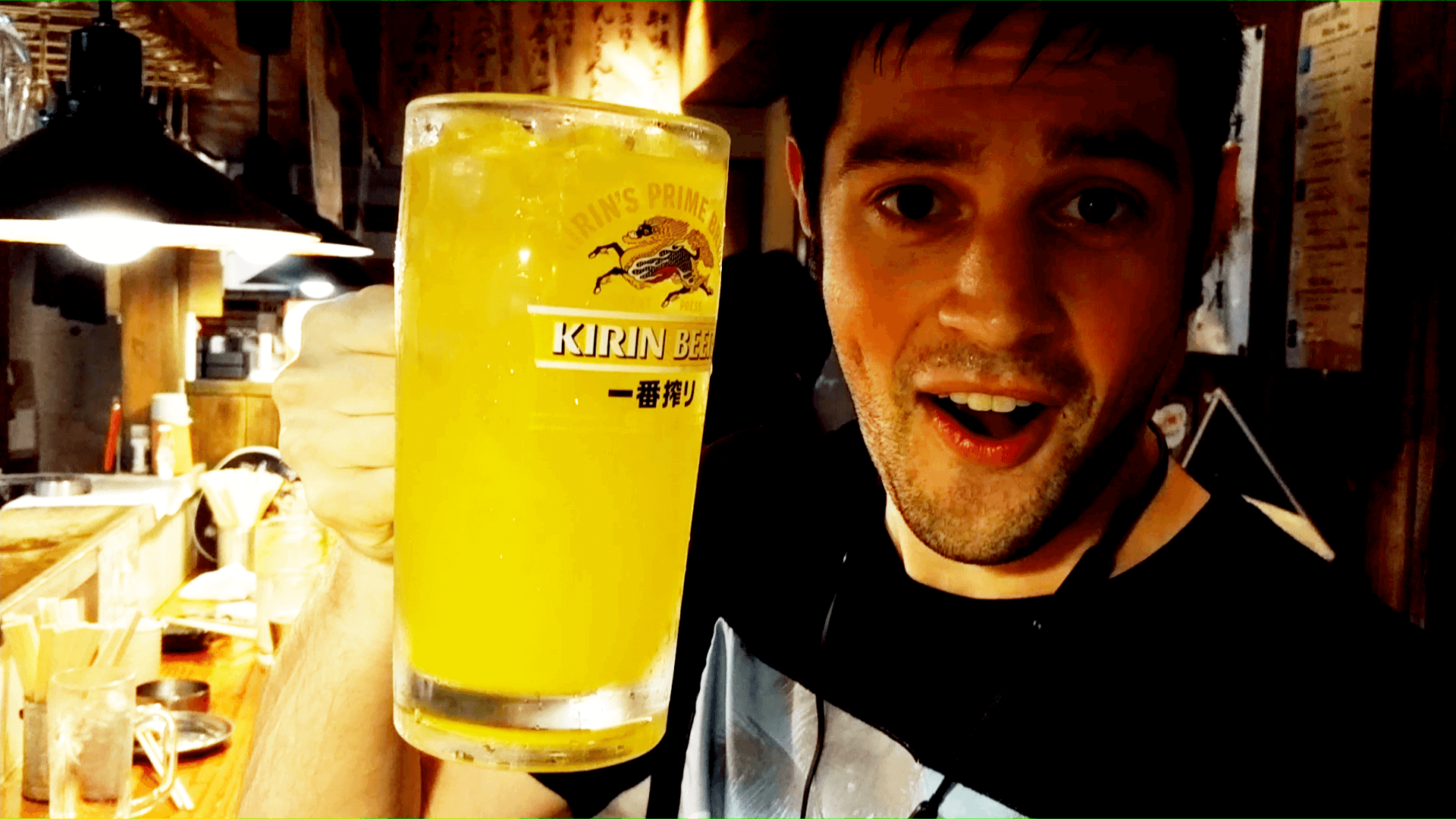 After enjoying our meal with a few drinks, we decided to head to a standing bar inside that is famous for giga sized drinks. Mike and I couldn't resist so we both got a highball grapefruit and mango.
Finishing off our giga highballs, we were feeling quite good and thought it was time to hit the ole dusty trail back home.
Yokocho is great place to get lost in.
We had a great evening trying delicious yatai, and having over sized drinks. Although we really enjoyed the food and the atmosphere, we only touched the tip of the ice berg. Next time I want to try some of the different places (especially a place where they put a torch to your sushi). Hopefully we will back soon!