Having a night out on the town, everyone just is looking for that place they can sip on martini like James Bond while looking extraordinary classy. We made have found just that with Bar Tram a bar specializing in absinthe based in Ebisu, Tokyo.
A smart English Chap greets you right before making your way upstairs.
A coffee house by day and a classy bar at night, this place is gorgeous with it's old European leather interior, and in a cozy dimly lit room. The atmosphere calls for a toast with a few good friends, or an intimate evening with a special one, this case being the former.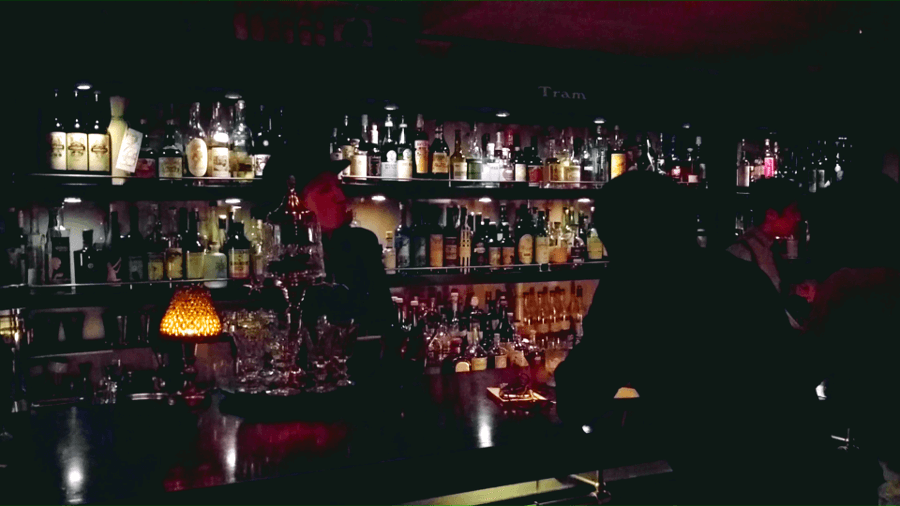 As Bar Tram is an absinthe bar, I thought the Marilyn Manson absinthe drip was an appropriate choice to start off the evening.

The small sugar cubes slowly dissolving into the absinthe and water was so smooth. However, in that lies danger. How can something have such wonderful taste with an alcohol content of over 90%? We had been warned.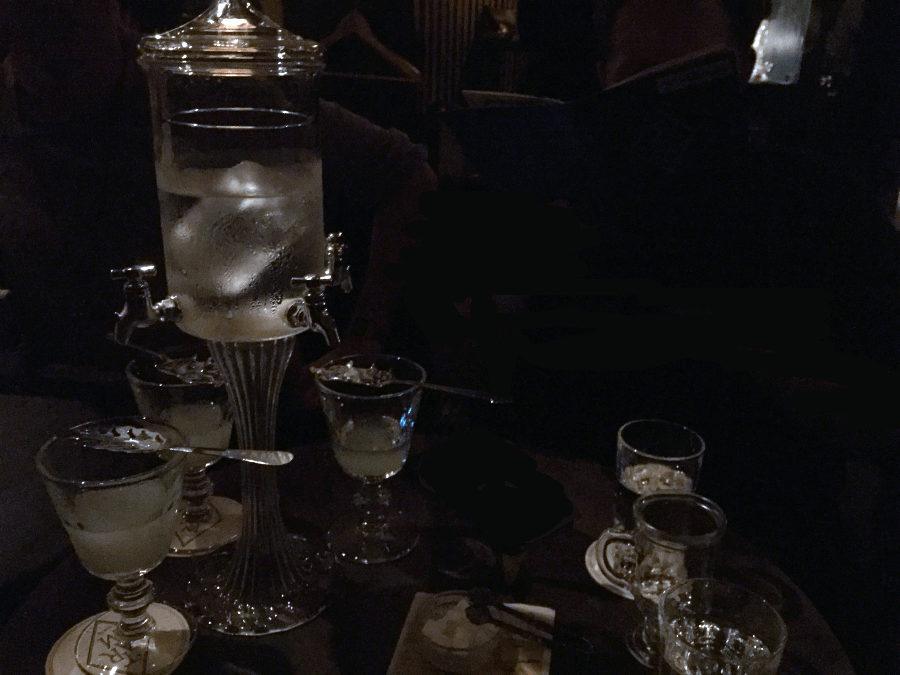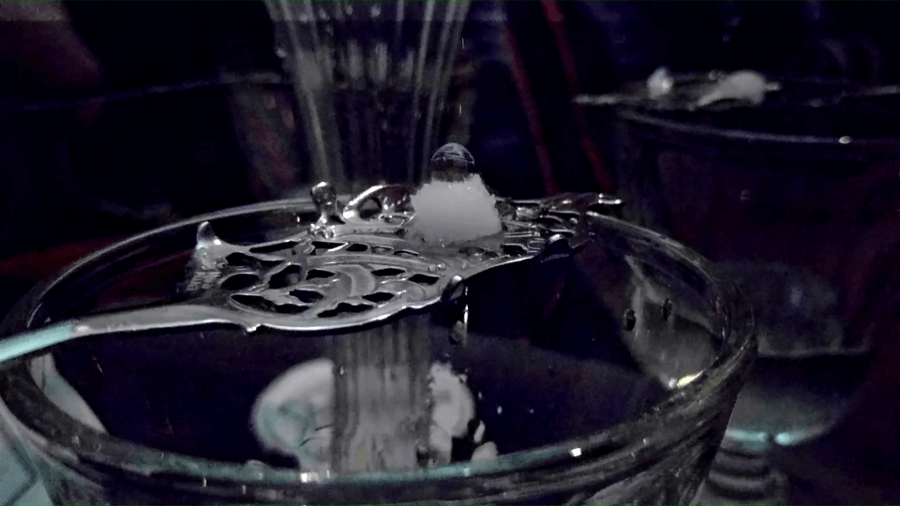 After slowing getting through the drip absinthe, it was time to move on to where Bar Tram really shines. Absinthe cocktails.
I had the vanilla absinthe shake, my coworker Mike with the amazing Van Gogh's Downfall (probably what the bar should be remembered by) and our friend Will with a sour citrus drink called Yokohama Bay.
The vanilla shake was quite delicious as the absinthe flavor really fits the vanilla theme. Will's Yokohama Bay, was a bit on the tangy/sour side, but quite refreshing after a day in the summer heat. However, Mike's took the cake in both presentation and taste. As you can see in the video, they burn a sugar cube over a slice of grape fruit which melts into the cocktail. The taste is incredible, mixing flavors of absinthe, cinnamon, and small hint of citrus which unexpectedly works!  I can't say this enough. If you come to Bar Tram order this drink (Van Gogh's Downfall).
At this point, if you make your way past two cocktails here, you are probably feeling pretty good. However, coming from Yokohama to Ebisu, we had to have one more before we hit the road back home. I had the a green cocktail, boasting ingredients like basil, cilantro, and lime. Let's just say it was the most toxic detox I have ever had. Taste-wise it resembled Mexican salsa. I felt like I needed tortilla chips to get the full experience.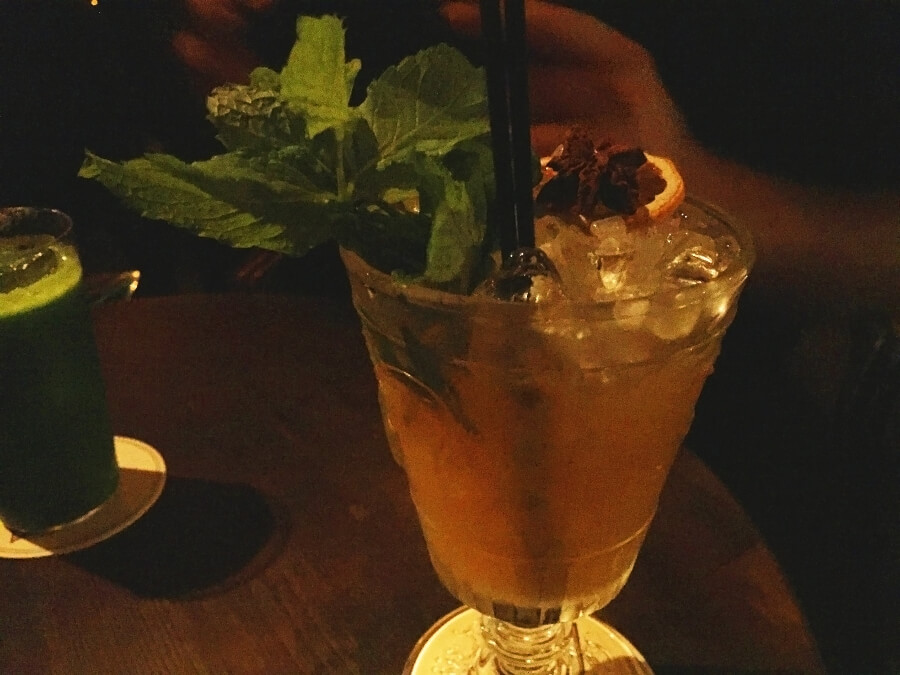 Mike ended it with a bold choice. He ordered a heavy cocktail with the not so subtle name "Zombie". Apparently, finishing this off will leave you wandering around as a brainless unread and well…the rumors seemed to be true. After sipping on this for the rest of the night, it was time to get the last train.
Bar Tram truly is the place to get drunk differently.
Before heading into the bar we were questioning the choice of absinthe as none of us were really a fan. However, the skill used to make these cocktails is out of this world. Yes, they are strong but you honestly would be fooled. The smoothness and flavors of these cocktails will leave you satisfied and content with the next 24 hour hangover.
To this day, I will recommend this as the best bar I've been to in Tokyo hands down.