After our success finding a great cafe at Center Kita, Yokohama, I decided it might be nice to try out another cafe called Nanja Monja Cafe off of Yokohama's Blue Line, this time near a station called Mitsuzawa Shimochou that has been getting some attention lately. I had heard rumors of a cafe that was situated in a small tree house that was worth visiting. As a matter of fact, it was very much worth it.
The interior is filled with quirky and old school merchandise which makes for a unique and comfortable vibe.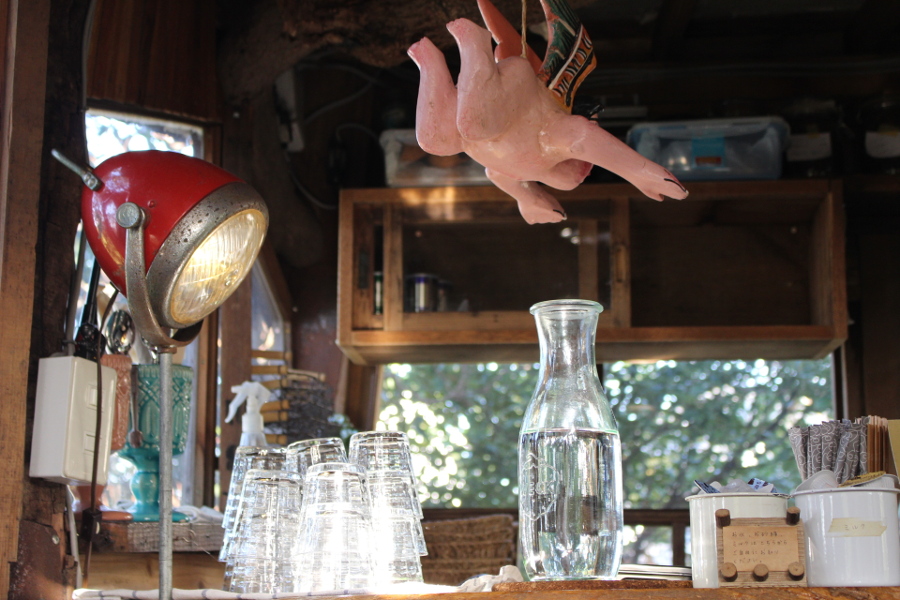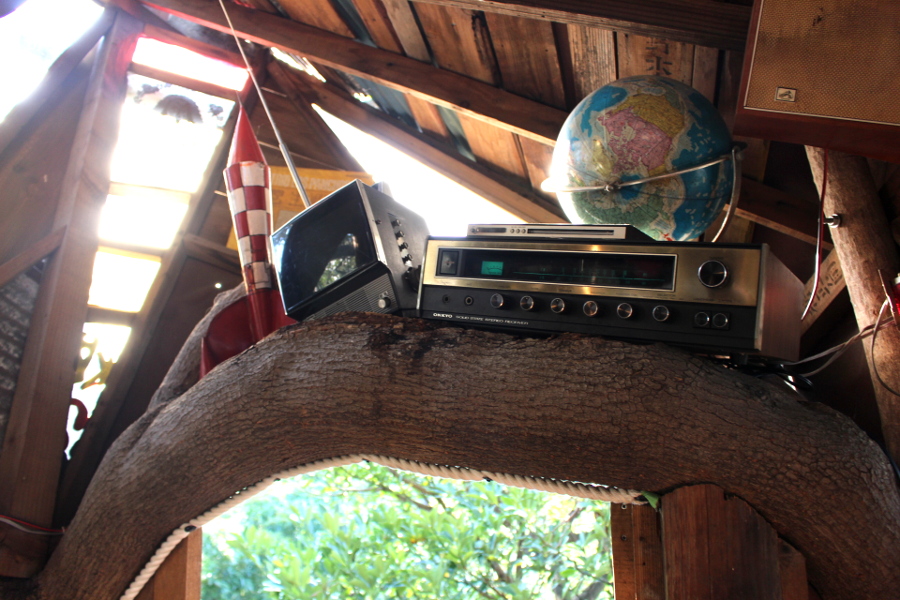 This week's menu: Hot-dogs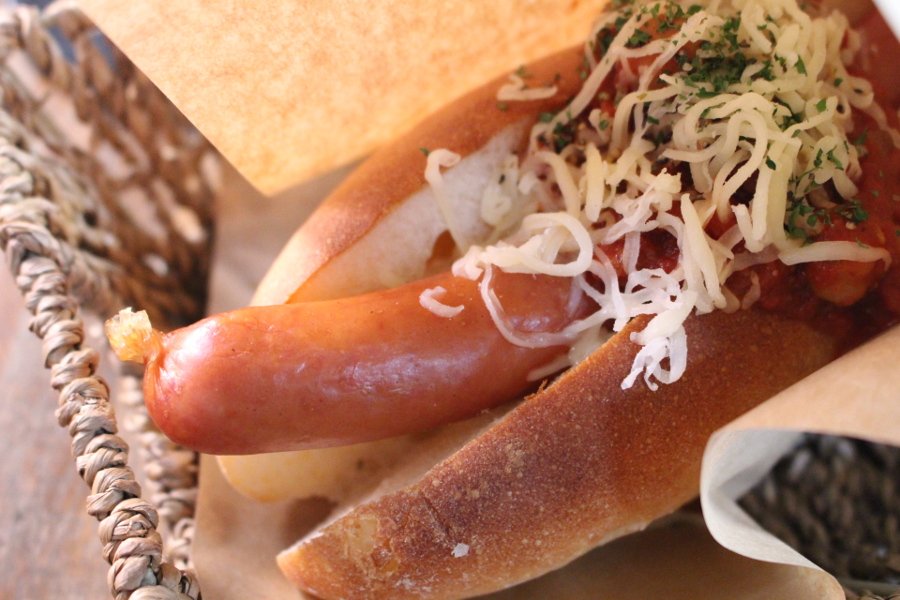 The hot dog was great! It had a light amount of cheese and a homemade tomato sauce on top. If anything it had a very Italian style to it. The bread was firmer like a baquette but was an excellent choice considering the tomato and cheese theme going on. I also couldn't help but wonder if it wouldn't be even more tastier slighting melted, but either it was quite delicious. The price is a bit steep though at about 700 yen (US $7).
Chocolate scone for dessert

The scone for me was more like a crunchy chocolate cookie but it was quite good. There seemed to be more more chocolate in this than what you might find in the average chocolate scone so that was a bonus for me.
Overall Nanja Monja Cafe, while not a place to go if you have a big appetite, is defintiely a good way to relax for a bit while enjoying a nice view from a tree house. I should note though that they are not open if the weather is stormy.