Hey everyone, Rose here. Today it's time to dig up some of Japan's uniqueness. I'd like to introduce a cool museum in Nihonbashi.
So what kind of museum is it? As you can see on the sign below, we are going to check out some traditional kites today.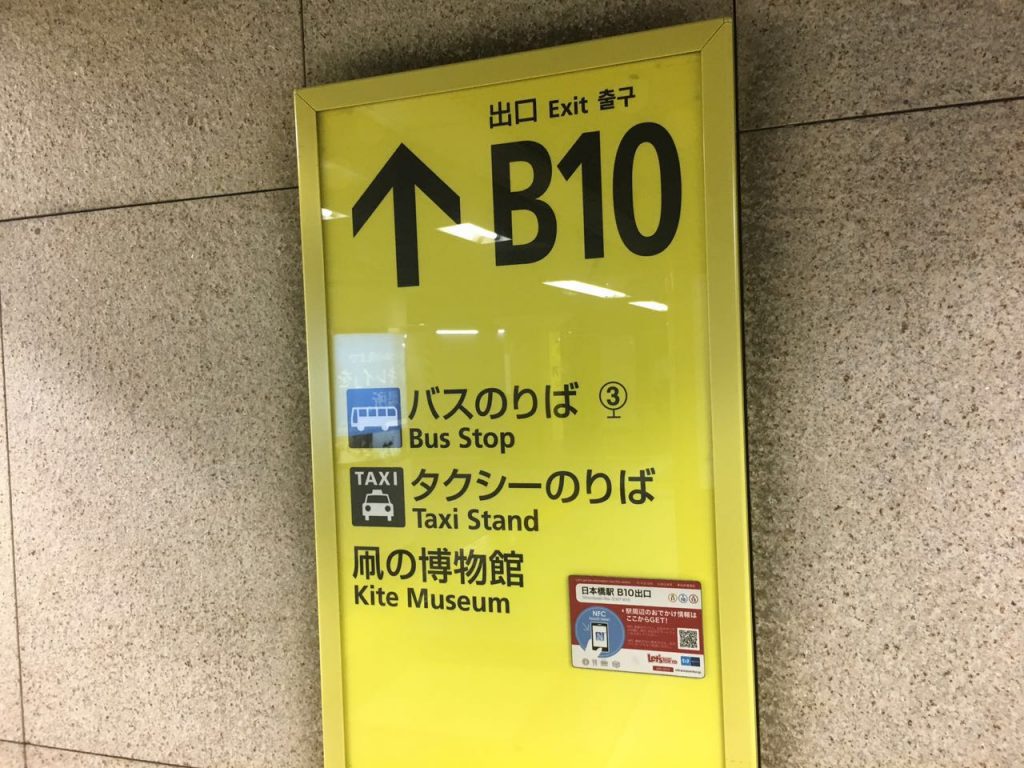 Before we get there though, I have to warn you, the directions are a bit complicated.
Nihonbashi is in the heart of Tokyo so the station is huge and and can seem like a labyrinth. Since it can be a bit confusing I recommend going out of exit B10 like in the picture above.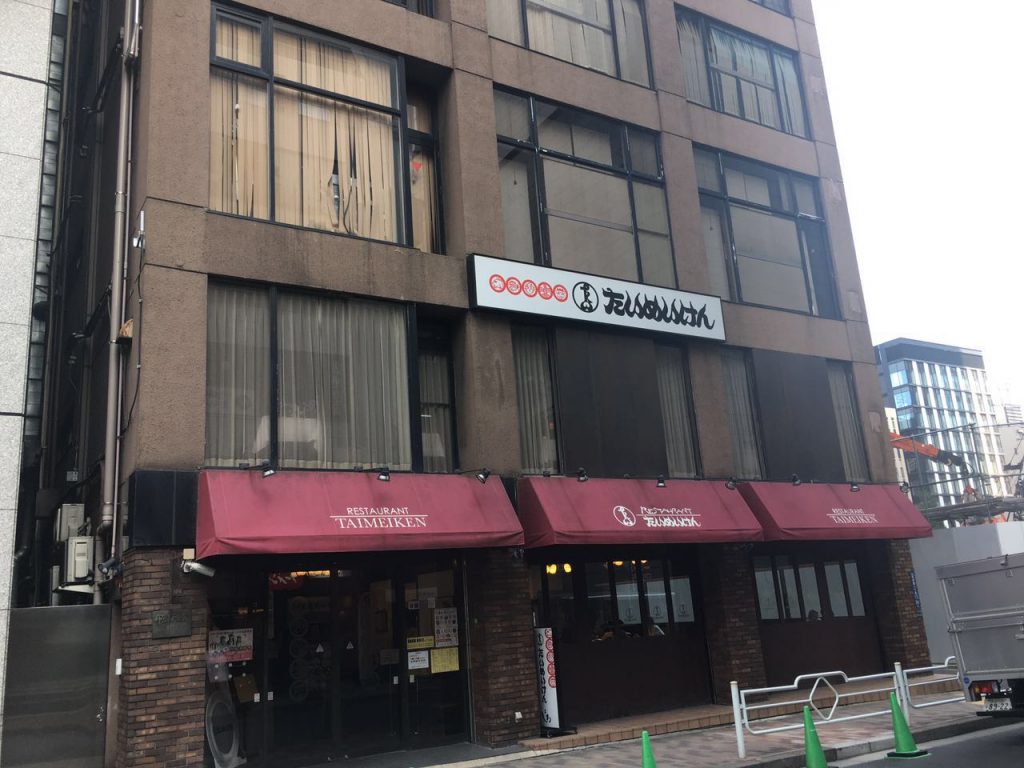 After you go past a department store called Coredo Nihonbashi, it takes about 3 minutes to arrival.
Once you arrive you might be thinking, "What? This is a restaurant called Taimeikan, not a museum…". But actually if you look up a little bit, you will see the museum in the upper left side of the building.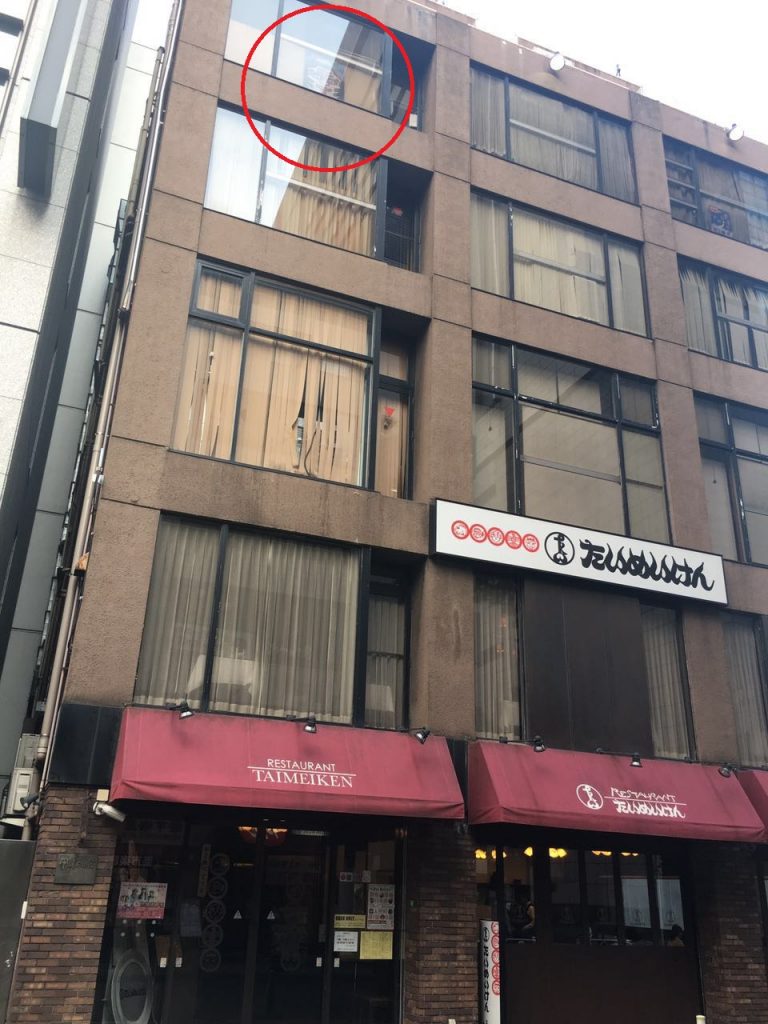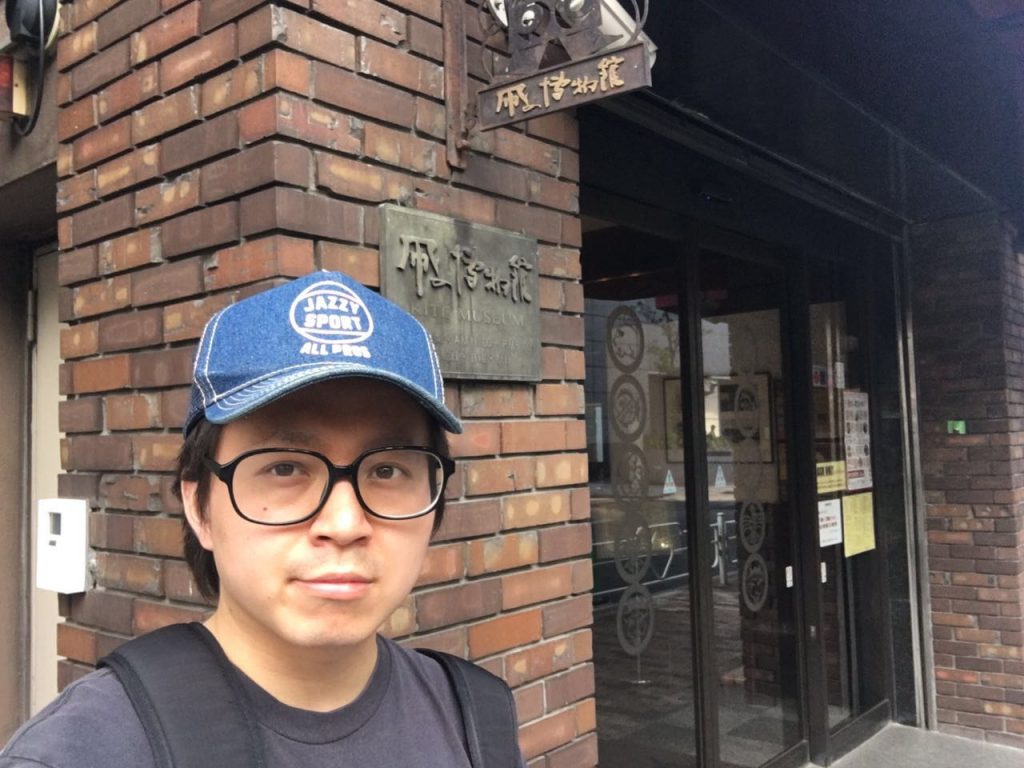 Once I saw the aged looking sign with the Kite Museum sign on the front in Japanese, I realized I was here.
Just make your way up to the 5th floor and bam you're there.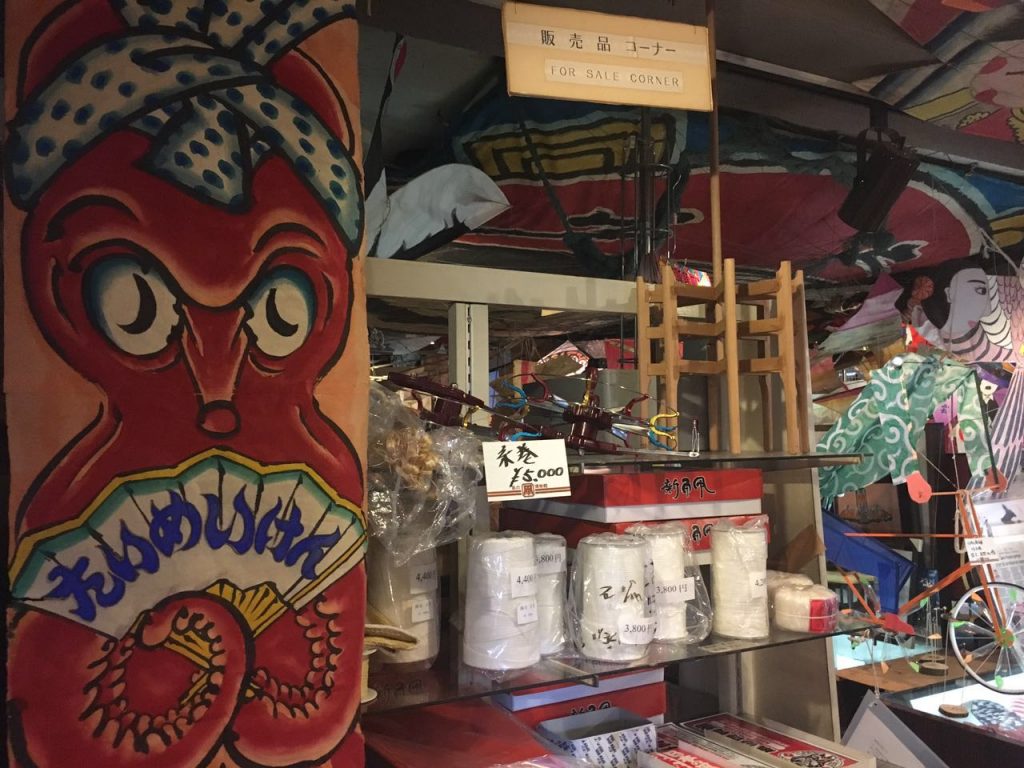 After making your way through the entrance (Taimeiken) you are greeted by a hanging octopus design. Actually this museum is operated by the Taimeiken western style restaurant's owner, Hiroshi Mideki. Mr. Mideki's grandfather, Shingo Mideki, established the creation of Taimeiken in 1931 as a Western style restaurant. Then later on in 1977, Shingo Mideki founded the world's first Kite museum.
In other words, the current heir Hiroshi Mideki, while running Taimeiken, inherited the Kite museum and expanded beyond not just kites, but also incorporated traditional art work such as crests, and posters from the Edo Period called "Ukiyo".
In China, kites were originally made for military affairs, but during the Edo Period in Japan, kites were used for play and the designs were very trendy. The most famous were the rectangular kites during Edo Period.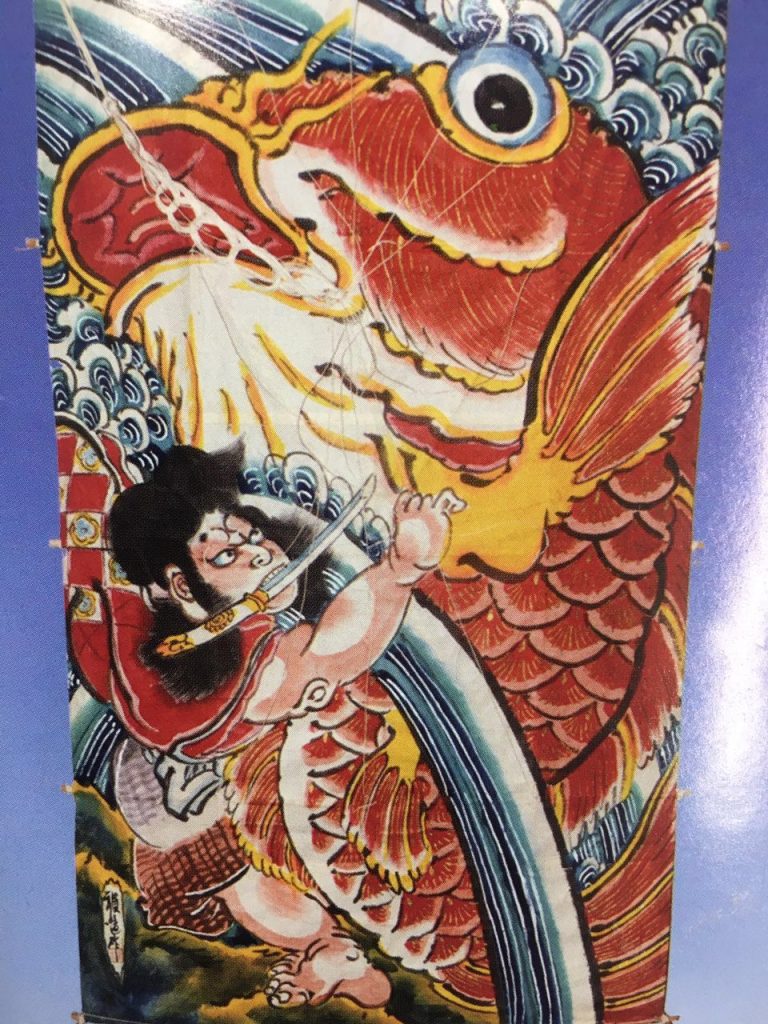 This really captures Japan's essence don't you think?
To further dive into Japan's world of kites it's time to make our way deeper into the museum.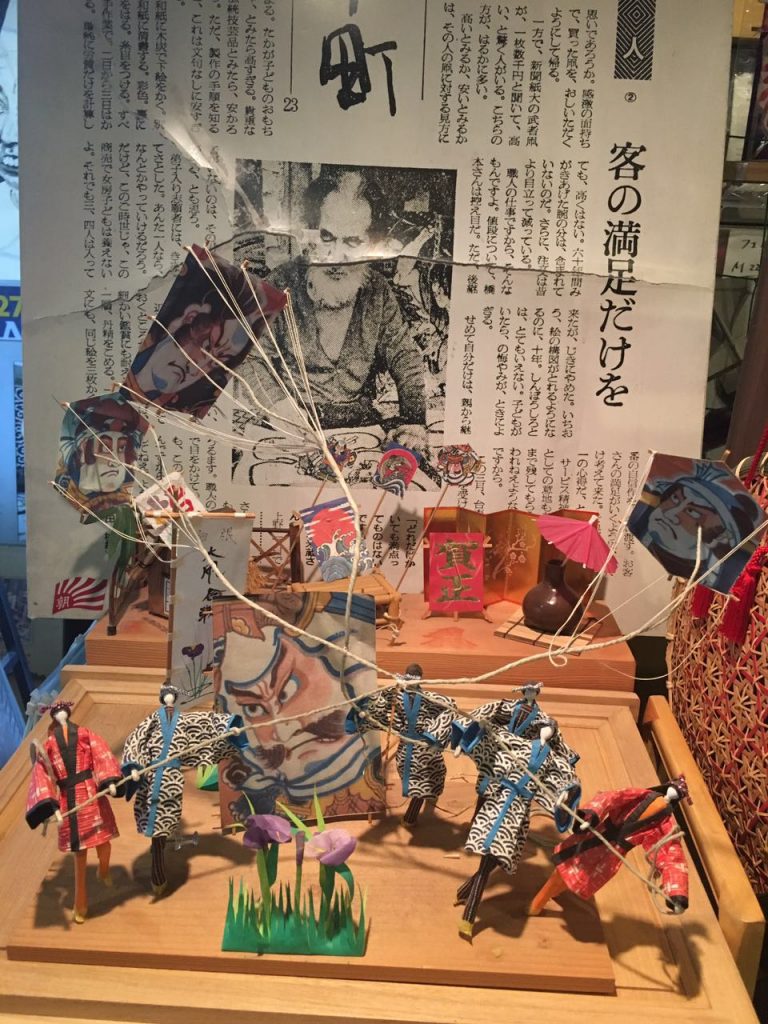 These are figures representing the Japanese in earlier times playing with kites. (It's a kite battle).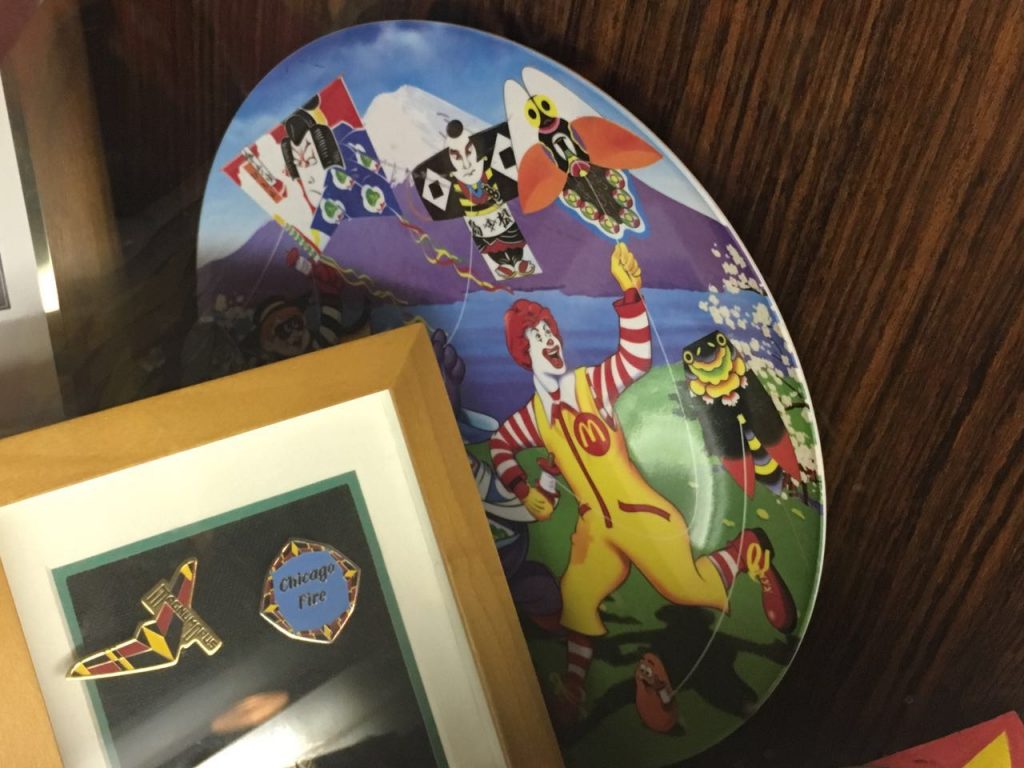 There is even a plate of Ronald Mcdonald bringing greetings from America by holding up some kites from Japan. This seems to be quite rare.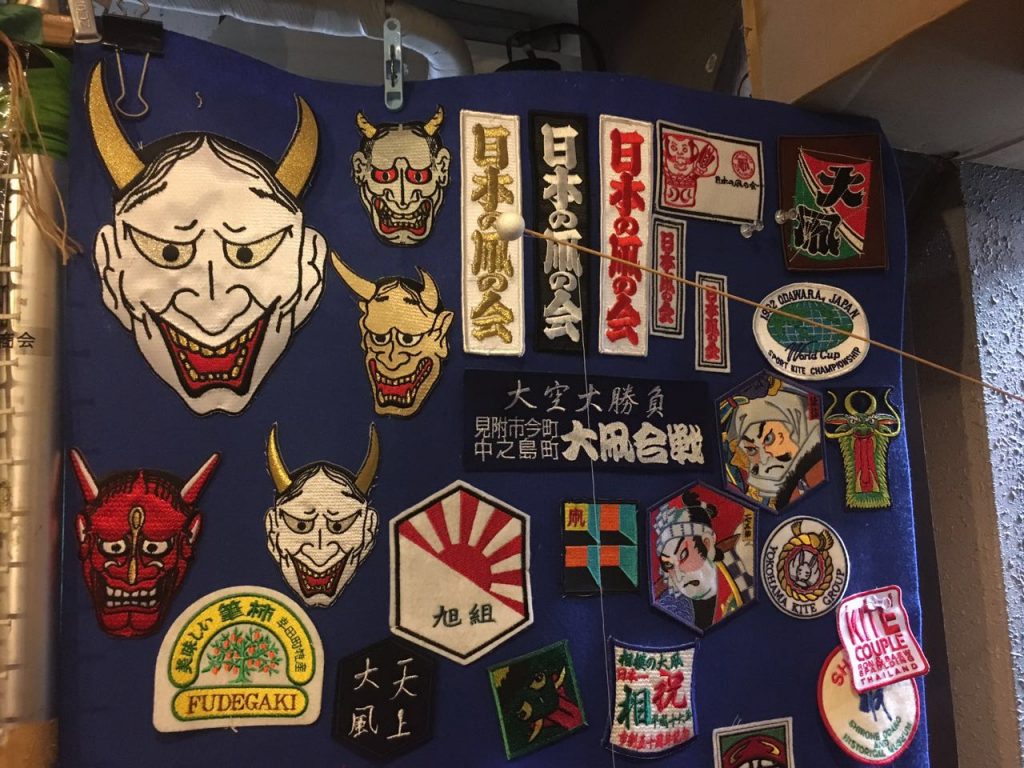 Here are some patches related to kites. I thought the masked one's from Japanese Noh dramas were especially pretty cool.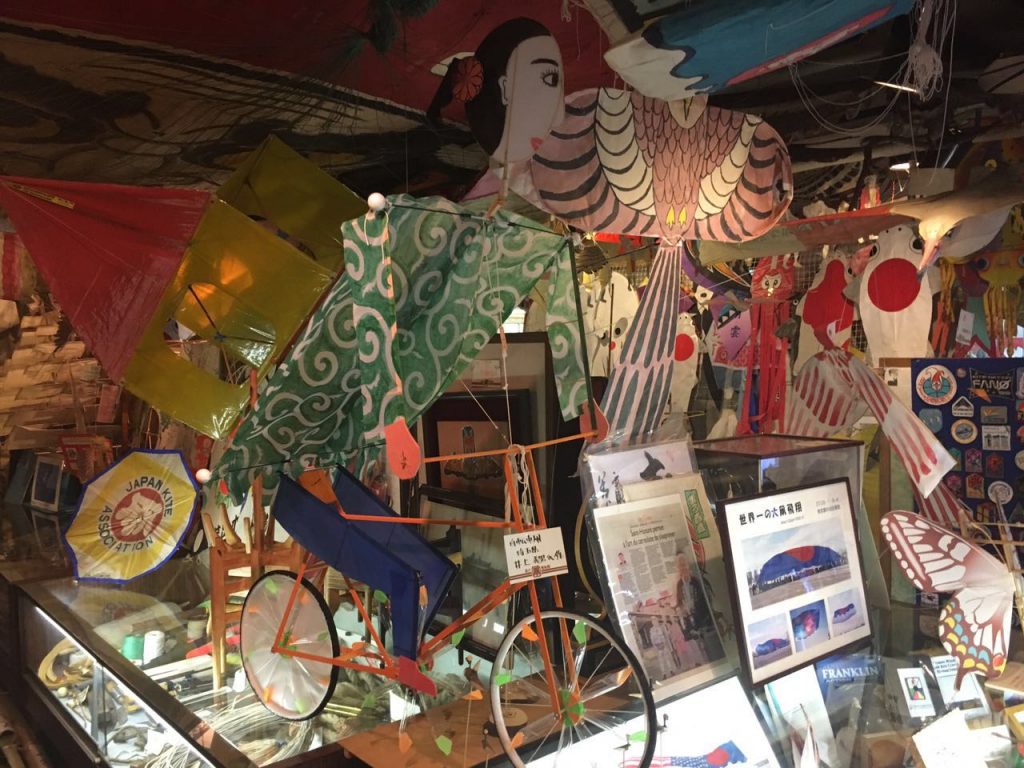 Here is a normal kite that looks like it has the wings of a bird.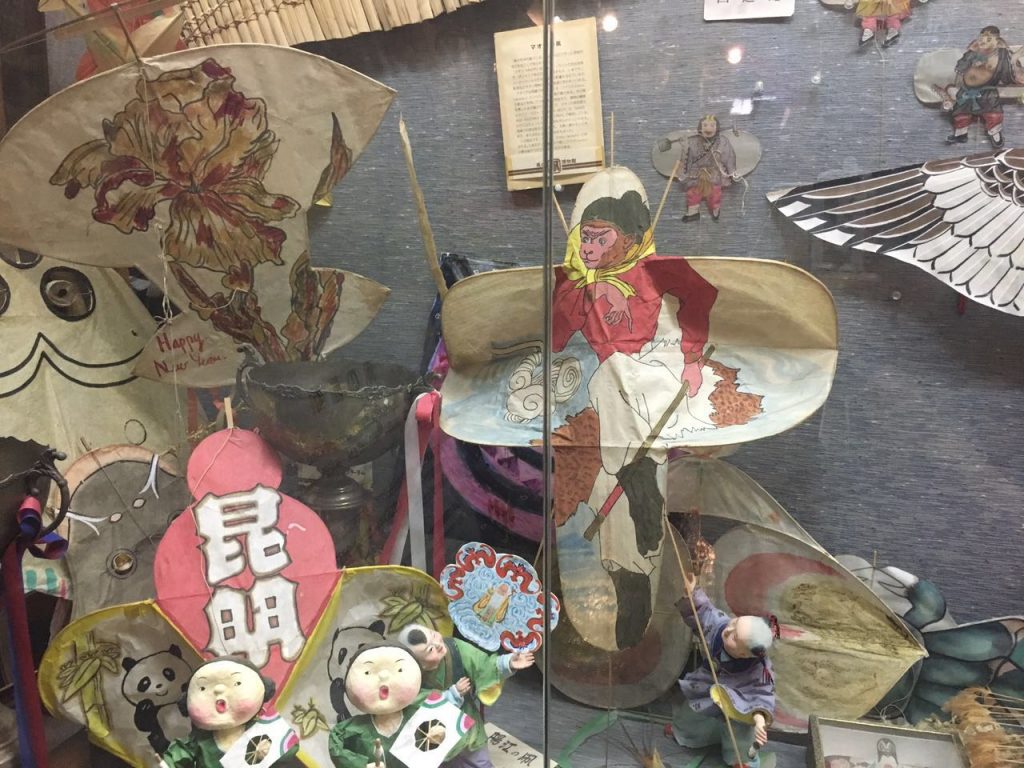 There were also Chinese kites exhibited as well.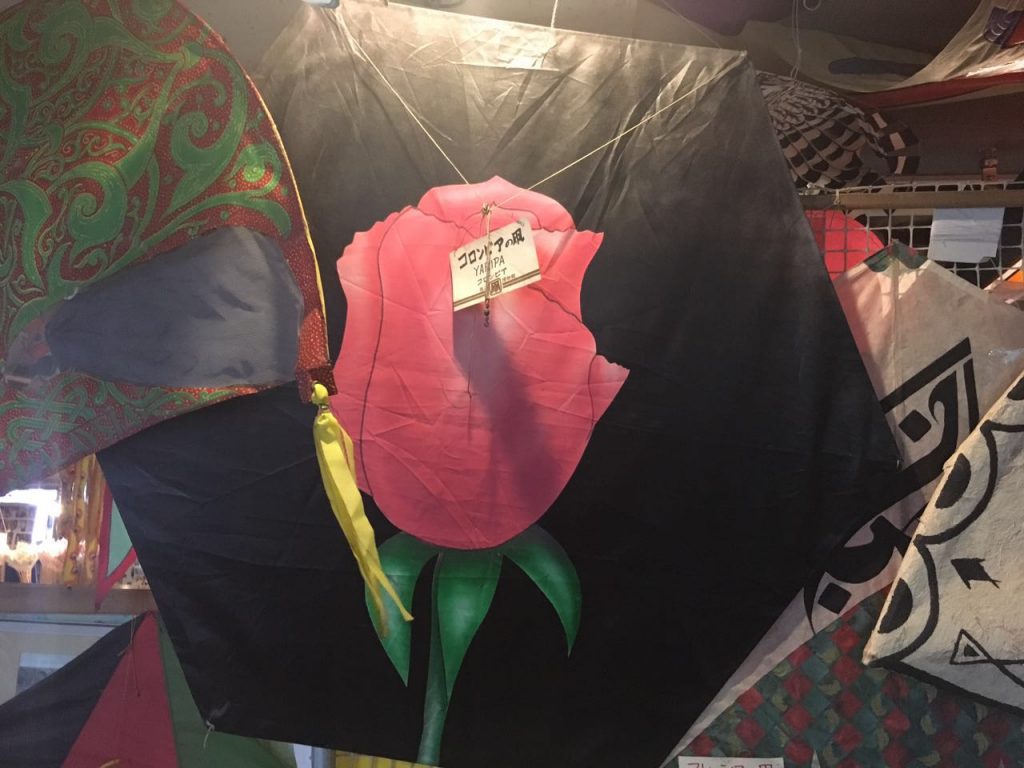 The top picture is a kite from Colombia whereas the bottom is a halloween themed one from America. I personally love this Halloween one.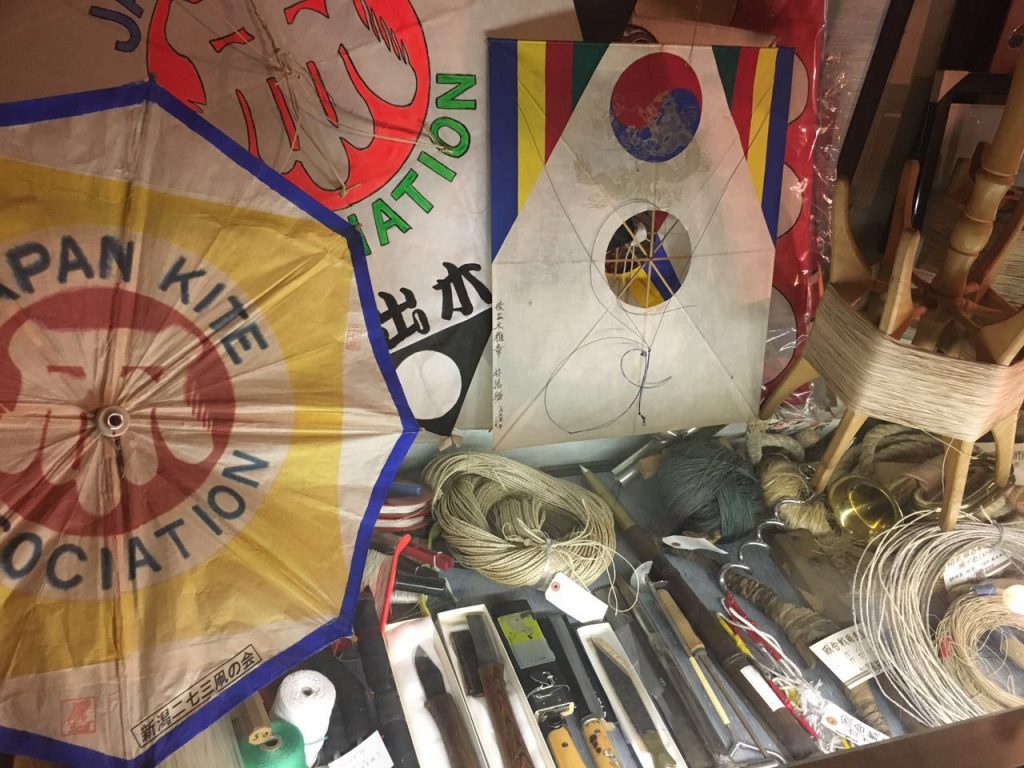 There are a mountain of items her related to kites.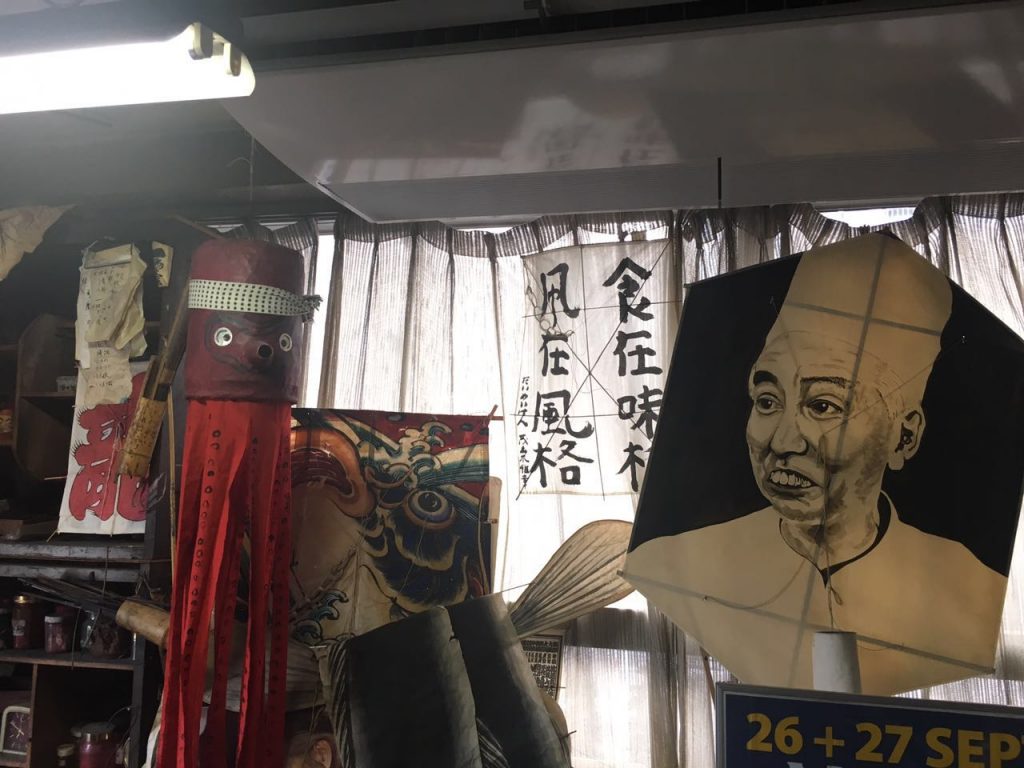 It seems the present generation is full of young people who just mess around on smart phones and tablets all day, but when they hear of the word "kite" they can only respond that they know about it, but actually haven't ever used one.
However, The Mideki family is protecting this kite culture and opened this hall so that even if just a little, people would come to understand this world.
In life it's pretty cool to to be able to do the things you love but what I really respect about the Mideki family is their desire to preserve culture.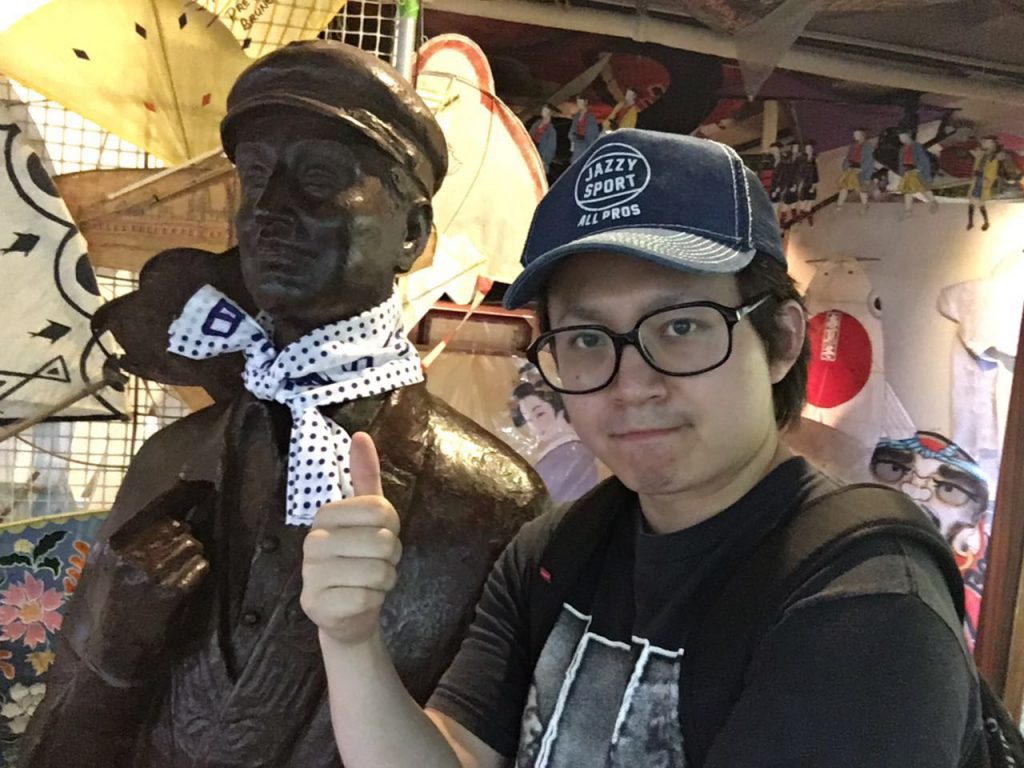 This is definitely a place I can recommend to both Japanese people and foreigners alike.
Bonus
Even the goddess Ishihara Satomi came to visit. Check it out!
Resource:東京メトロ公式チャンネル